Type, 2012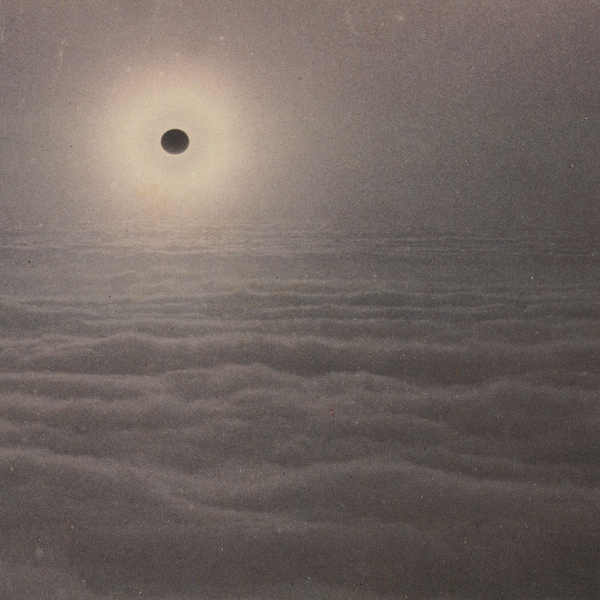 Listening to this album for the first time in several years, I realize it's much stronger than I remembered. I've always been partial to Vainqueur, Substance, and Fluxion, all of which were closer in sound to Basic Channel. Porter Ricks (along with Vladislav Delay) represented Chain Reaction's challenging outer reaches.
On "Port Gentil," the sound of lapping waves is a source of tranquility, even as a driving beat and background crackling suggest train cars swiftly moving. By contrast, "Nautical Dub" is a giant stationary machine, with hissing steam and panning clacks over a serpentine bassline. Strange bloops induce a twinge of vertigo. Nothing like them has resurfaced these past sixteen years.
It's easy to forget (in the age of downloads) that Chain Reaction was a singles-driven label. Five of this album's eight tracks were released on 12-inch, but "Biokinetics 1" and "Biokinetics 2" remained CD-only. The former is dense, but nowhere near as atmospheric as its brethren. Synthesizers squirm like insects in a hive as three notes repeat a plaintive query. On the latter, heavy bass ripples from the bottom of a dark, empty well.
"Port of Call" reintroduces a hard kick drum. If it weren't for the thick layer of reverberating noise and a metallic waterfall of squelches, this could be straight-forward minimal techno. "Port of Nuba" and "Nautical Nuba" predict Thomas Brinkmann's custom turntable staggering of Concept 1 beats.
The album ends with "Nautical Zone," a masterful expansion of "Port Gentil." Symphonic echoes suggest Wolfgang Voigt's Gas project (already underway with the Profan single Modern.) Again, wheels on a track are evoked by what may be heavily processed snares. Warm chords ascend welcomingly.
Porter Ricks was Thomas Köner, whose background was sound engineering for film, and Andy Mellwig, a member of Pete Kember's Experimental Audio Research. When Biokinetics was first released, Köner already had four ambient albums under his belt (three of which were reissued by Type in 2010). Mellwig was part of Basic Channel's Dubplates & Mastering family, having collaborated with Monolake's Gerhard Behles on Async Sense.
Based on their other work, I surmise that Köner contributed a much-needed element of musicality to the duo's experiments. There's a sense of wonder here that is missing from Porter Rick's two subsequent albums. In 1996, Basic Channel and Chain Reaction were still at techno's forefront, establishing a range of possibilities. In a sense, the genre is still catching up.