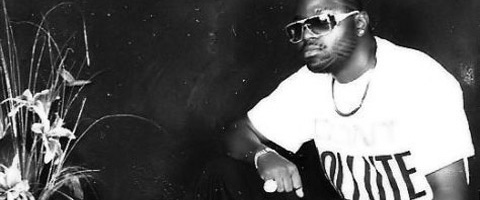 1987 was a pivotal year in Chicago's short but sweet house music scene. The Muzic Box and the Power Plant had already closed, yet promoters were beginning to throw big teen parties at hotels and theaters, and more adult clubs like A.K.A. were beginning to spin house music. Club LaRay, C.O.D., and Medusa's were still going strong. Meanwhile, house music's market was increasingly shifting overseas, with Steve "Silk" Hurley's "Jack Your Body" topping the U.K. singles chart (with a cover proclaiming "The House Sound of Chicago"). By my count, the number of local record labels doubled.
Needless to say, radio DJs, including Farley, shifted from a mix of boogie and Italo to almost all Chicago house. Some Detroit tracks were finally beginning to sneak in, too. These playlists complement the 1984-1986 Farley mixes I posted two years ago. As always, any help with missing IDs is appreciated.
WBMX, ~1987
Source: DeepHousePage.com
Willie Hutch: Brothers Gonna Work It Out
Ecstasy, Passion & Pain: Touch & Go
Jean Carn: Was That All It Was

Li'l Louis: How I Feel

(MLK speech, Sinnamon: I Need You Now acappella)

Phuture: Acid Trax

Made In USA: Melodies (edit)

Armando: Land of Confusion

Fingers Inc.: Distant Planet

Rhythim Is Rhythim: Strings of Life

The Originals: Down to Love Town (break)
Diana Ross: No One Gets the Prize (break)
Gaz: Sing Sing
B.T. Express: Express
ABC: The Night You Murdered Love (The Sheer-Chic Remix)

Risqué III: Essence of a Dream

Brass Construction: We

Jesse Saunders: On and On (5A)
WBMX, 3/14/1988
Source: DeepHousePage.com
Dhar Braxton: Jump Back (Set You Free)
John Rocca: Move
Colonel Abrams: Music Is The Answer

Armando: Downfall/Ten City: Devotion (Halla-Pella)

The House Gang: Cool J Trax

Ten City: Devotion

beats [18:00]

Joe R. Lewis: Sometimes I (Instr)

Yellow House: Jack My Body

Mike Dunn: Magic Feet

/Kraftwerk: Numbers/Computer World 2

Armando: Land of Confusion/Fingers Inc.: Never No More Lonely

Tyree: Video Crash (Vocal Mix)

The Todd Terry Project: Back to the Beat
The Todd Terry Project: Bango (To the Batmobile)
WKKC, 11/25/1988
Source: DeepHousePage.com
Vicky Martin: Not Gonna Do It (Larry Patterson 12″ Mix)
Phase II: Reachin'

Sterling Void: Runaway Girl

The It: Donnie

Armando: 151

? [25:45]

? [27:41]

Exodus: Together Forever (edit)

Farley "Jackmaster" Funk: Acid Trip

? [34:45]

Tyree feat. Kool Rock Steady: Turn Up The Bass

Armando: Land of Confusion

/?
May 1988 [MLK speeches throughout]
Source: DeepHousePage.com
Mark Imperial & Dennis Ramirez: Rock This House (Rock The Pipes)

(Bessie Smith, samples reel)

Phuture: Your Only Friend

2 Puerto Ricans, A Blackman and a Dominican: Do It Properly [various acappellas over top]/Machine: There But For The Grace Of God Go I [briefly]
First Choice: Let No Man Put Asunder (Special Dutch House Mix)
Bohannon: Lets Start The Dance/Let's Start II Dance Again
Weeks & Co.: Rock Your World
Visual: Somehow, Someway

Mr. Lee: I Can't Forget

Thompson & Lenoir: Can't Stop the House (Instrumental)

Freeez feat. John Rocca: I Want It To Be Real (Farley's Hothouse Piano Mix)

Phuture: Acid Trax
#102. farley14, 21. farley4.rm
WBMX [MLK weekend], 1988
Source: DeepHousePage.com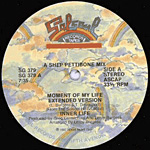 Martin Luther King speech

The Source feat. Candi Staton: You Got the Love (House Apella)

MFSB: Love Is The Message/Martin Luther King speech
The Salsoul Orchestra: Ooh, I Love It (Love Break Groove)/

Rhythm Controll: My House (acappella)

Inner Life: Moment Of My Life
Bumblebee Unlimited: Love Bug
Geraldine Hunt: Can't Fake The Feeling
MFSB feat. The Three Degrees: T.S.O.P. (The Sound of Philadelphia)

Farley Funkin Keith: Snare Crazy [Funkin with the Drums]

/Martin Luther King introduction
Willie Hutch: Brothers Gonna Work It Out [fade out]
Diana Ross: No One Gets The Prize
Lenny Williams: Midnight Girl
WBMX, 1988 [overlaps with 474]
Source: DeepHousePage.com
Linda Clifford: Don't Give It Up
Wally Badarou: Mambo/Prince and The Revolution: Let's Go Crazy (intro)/Linda Clifford: The Heat in Me (acappella)
Donna McGhee: It Ain't No Big Thing
Savage Progress: Heart Begin To Beat
Pam Todd & Love Exchange: Let's Get Together
Two Tons of Fun: Just Us
The Salsoul Orchestra feat. Loleatta Holloway: Seconds
The Salsoul Orchestra feat. Loleatta Holloway: Runaway
Alicia Myers: I Want To Thank You
Inner Life: Moment of My Life
WBMX, 1980s [~1987]
Source: DeepHousePage.com
M K II Featuring Kevin Irving: D S T M (Don't Stop The Music)

BnC: House Ain't Givin Up

The Children: Freedom

Armando: Land of Confusion

Night Moves: Transdance

Ragtyme feat. T.C. Roper: Fix It Man

Risqué III: Essence of a Dream

House Family: No Control

Risque III: Risque Madness

Fingers Inc.: I'm Strong

Thompson & Lenoir: Can't Stop The House

(spaceship and crisps samples)

Rhythim Is Rhythim: Move It

Kelly Charles: You're No Good for Me (Classy Club Dub Mix)
WBMX, 1980s [~1987]
Source: DeepHousePage.com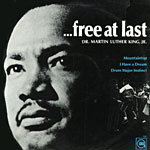 Night Moves: Transdance

Wee Papa Girl Rappers: Heat It Up (Adonis House Instrumental)

Sandy Anderson: It's Over (I'm Through)

Tyree: Acid Over (Original Mix)

J.M. Silk: I Can't Turn Around

Kevin Saunderson: The Groove That Won't Stop

/

Ten City: Devotion (Acca-Votion)

Phortune: String Free

/Ce Ce Rogers: Someday acappella / Martin Luther King speech

Fast Eddie: Acid Thunder

Inner City: Big Fun

/

Rhythm Controll: My House (acappella)

Royal House: Can You Party

J.M. Silk: Shadows of Your Love

Kym Mazelle: I'm a Lover
Montana Sextet: Heavy Vibes
WBMX, 1980s [~1987]
Source: DeepHousePage.com
Diana Ross: The Boss

Lil Louis: How I Feel

First Choice: Let No Man Put Asunder (similar to Ron Hardy edit)
Bombers: Pistolero
Wood, Brass & Steel: Funkanova

Farley "Jackmaster" Funk: Acid Trip

White Knight: Yo Baby Yo

Kelly Charles: You're No Good For Me
Sybil: My Love Is Guaranteed

Jungle Wonz: The Jungle

Virgo: Go Wild Rhythm Trax A1

Fingers Inc.: A Path

On The House: Ride The Rhythm

Frankie Knuckles: It's A Cold World

Harold Melvin and The Blue Notes: Prayin'
WBMX, 1980s [~1988; overlaps with 125]
Source: DeepHousePage.com
The Salsoul Orchestra feat. Loleatta Holloway: Runaway
Alicia Myers: I Want to Thank You
Inner Life: Moment Of My Life
Chaka Khan: I'm Every Woman
First Choice: Love Thang
Visual: Somehow, Someway
Paul Simpson Connection: Use Me, Lose Me
Visual: The Music Got Me (Shep Pettibone Mastermix)

Farley "Jackmaster Funk" presents Ricky Dillard: As Always (early version?)

Tyree: Acid Crash

(very briefly)
#500. farley1987c ("Farley Jackmaster Funk WBMX 1987"), 80. farley12.rm, 1487. FarleyJackmasterFunkWBMX071887deephousepage.mp3
WBMX, 7/18/87
Source: DeepHousePage.com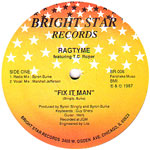 Phuture: Acid Trax

(Bessie Smith, samples reel)

House to House: Taste My Love

Ragtyme feat. T.C. Roper: Fix It Man

Phuture: Your Only Friend

Pierre's Pfantasy Club: Fantasy Girl

Maniacs: Sweet Ladies (Instrumental Version)/

Farley "Jackmaster" Funk: Hey Norton (Aw Shucks) (Acappella)

The Night Writers: Let The Music Use You

B.T. Express: Peace Pipe
#500. farleyjulian1987d ("Farley Jackmaster Funk and Julian Perez 1987"), 81. farley13.rm, 1487. FarleyJackmasterFunkWBMX071887deephousepage.mp3 [partial]
WBMX (part II), 7/18/87 [tracks 9-20 Julian Perez]
Source: DeepHousePage.com
Risque III: Don't You Know

The Housemaster Boyz & The Rude Boy of House: House Nation

? [2:35]

/Prince and The Revolution: Let's Go Crazy (intro)

X-Ray: Let's Go

Mike Dunn: Dance You Mutha

Harold Melvin and The Blue Notes: The Love I Lost (edit)
Taana Gardner: Work That Body

Jesse Saunders: On & On (5A)

Cuco: The Circus

Night Moves: Transdance

Farley "Jackmaster" Funk & Ricky Dillard: It's U

The Rude Boy Farley Keith: Give Your Self To Me

Visual: The Music Got Me

Ris: Love-N-Music

Wired: To The Beat of the Drum

Bad Boy Bill: Jack It All Night Long

Mink: Rhythem Method

Julian "Jumpin" Perez feat. Connie V: Jack Me Till I Scream

Mark Imperial & Dennis Ramirez: Rock This House
WBMX, 1988
Source: DeepHousePage.com
The Salsoul Orchestra: Ooh I Love It (Love Break)

Lil' Louis: Music Takes You Away

beats [8:45]
Dhar Braxton: Jump Back
Jean Carn: Was That All It Was
Visual: Somehow, Someway
E'leesa: Where Did Your Love Go?
Ruffneck feat. Cheri Williams: The Power – The Rhythm (The Last Dance At The Dise Mix)
beats [32:30]
Royal House: Can You Party

Phuture: Slam

The Todd Terry Project: Bango (To the Batmobile)

Mr. Lee: Pump Up Chicago
Hot Lunch Mix, 1980s [~1987]
Source: DeepHousePage.com
The It: Donnie

Raw Silk: Do It to the Music [gap]
train sound effects, samples

Farley Jackmaster Funk/Ricky Dillard: It's All Over (unreleased)

Jungle Wonz: Time Marches On

Virgo: Go Wild Rhythm Trax A1

[train sound effects]

Farley "Jackmaster" Funk & Ricky Dillard: It's U

Sterling Void: Take It Higher

Mr. Fingers: Can You Feel It?/Jamie Principle: Bad Boy

John Rocca: I Want It to Be Real (Farley's Hot House Piano Mix)

Frankie Knuckles: It's A Cold World

[announcement, tape pause, partial medley]
WBMX Saturday Night Live Ain't No Jive Chicago Dance Party, 1988 [lots of echo use]
Source: DeepHousePage.com
Black Riot: Warlock

Sleezy D.: I've Lost Control

Honest Doc. & Mr Driver: The Spell

Jungle Wonz: The Jungle

beats [16:51]

? [18:10]

Fingers Inc.: Distant Planet

beats [24:42]
Royal House: Can You Party

Bam Bam: Where's Your Child?

Kevin Saunderson: The Groove That Won't Stop

Inner City: Big Fun

Jamie Principle: Rebels (House of Trix Mix)
WBMX Saturday Night Live Ain't No Jive Chicago Dance Party, 1988
Source: DeepHousePage.com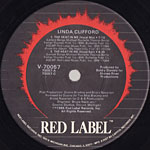 Jamie Principle: Rebels (House of Trix Mix)

Thompson & Lenoir: Can't Stop The House

Kraze: The Party/

Alessandro Novaga: Faces Drums 3

Joe Smooth: The Promised Land

Sterling Void: It's All Right

Ce Ce Rogers: Someday (Some Dub)

Virgo: Go Wild Rhythm Trax A1

Farley "Jackmaster" Funk: Should I Need You

/Ce Ce Rogers: Someday (Accainstrumental)/

Ralphi Rosario: You Used To Hold Me (Accapella)

/

Ten City: Devotion (Acca-Votion)

Status IV: You Ain't Really Down (Accapella)

Farley "Jackmaster" Funk: Bass Lives On

/Class Action: Weekend (acappella)

Linda Clifford: The Heat in Me (acappella)

Farley "Jackmaster" Funk: Acid Trip

? [32:54]

beats [34:00]

Ragtyme feat. T.C. Roper: Fix It Man

Farley "Jackmaster" Funk: The Acid Life

Victor Romeo and The Move feat. Reggie Hall: I Want Your Love

? [43:16]

Phortune: String Free
WBMX Saturday Night Live Ain't No Jive Chicago Dance Party, 1988
Source: DeepHousePage.com
LNR: Work It to the Bone

Alessandro Novaga: Eletronic Drums [sic] Fusi Four

Farley "Jackmaster" Funk: I Need a Friend (unreleased version)

Alessandro Novaga: Eletronic Drums [sic] Fusi Four [again]

Rhythim Is Rhythim: Sinister (Trolley Mix)

Royal House: Can You Party

Farley "Jackmaster" Funk & Jessie Saunders: Love Can't Turn Around

Spike Rebel & I.C.E.: House Rap (The I.C.E. Vocal Mix)

/Prince: Let's Go Crazy (intro)

Jamie Principle: Rebels (House of Trix Mix)

Ragtyme feat. T.C. Roper: Fix It Man

beats [24:15]

Mr Lee: Pump Up Chicago

First Choice: Let No Man Put Asunder (Special Dutch House Mix?)

Edward Crosby: It's Party Time
#672. farleywbmx1988new1.rm, 691. farleyde88.rm, 1197. FarleyJackmasterFunk1027FMWBMX1988-Juan0205 ("] WBMX Chicago – DJ Farley Jackmaster Funk – 1988 – Jack Party vol. I [mentalP remaster]")
WBMX, 1988
Source: DeepHousePage.com
Phase II: Reachin'
Ce Ce Rogers: Someday
Kym Mazelle: I'm a Lover
The Salsoul Orchestra: Ooh I Love It/Ten City: Devotion (Acca-Votion)
Love Committee: Just as Long as I Got You

Phortune: String Free/Rhythm Controll: My House (acappella)

Farley "Jackmaster" Funk: Acid Trip

/ Martin Luther King speech / Ellis-D: My Loleatta / Sinnamon: I Need You Now (Acappella)

Farley "Jackmaster" Funk: I Need a Friend

Fast Eddie: Can U Still Dance

Acid Fingers: Mix It Up

Alessandro Novaga: Faces Drums 3

Farley "Jackmaster" Funk: Bass Lives On

Class Action: Weekend (acappella)

Farley "Jackmaster" Funk: Should I Need You

/Lyn Collins: Think (About It) intro

Fast Eddie: Acid Thunder

Prince: Controversy

Armando: 151

? [40:00]

Da Posse: The Groove

Tyree: Acid Over (Tyree's Mix)

LNR: Work It to the Bone
WBMX, Chicago, 1987/88?
Source: DeepHousePage.com
Royal House: Can You Party

? [1:31]

Prince and The Revolution: Let's Go Crazy (intro)/

Rhythim Is Rhythim: Feel Surreal

Rhythim Is Rhythim: Nude Photo

Joe Smooth: The Promised Land

Armando: Land of Confusion

Mr Lee: Pump Up Chicago

/

?

Tyree: Acid Over (Tyree's Mix)
WBMX, 1987
Source: DeepHousePage.com
Gaznevada: I.C. Love Affair

Convertion: Let's Do It
One Way feat. Al Hudson: Do Your Thang

Virgo: Go Wild Rhythm Trax A1

Denroy Morgan: I'll Do Anything For You
Gino Soccio: Try It Out

Fast Eddie: Jack the House

[train effect]

Rhythim Is Rhythim: Move It

House Family: A House in Heaven (Tynae Goes On)

/Sinnamon: I Need You Now
WGCI Mastermix, 1987? [tarzan sample throughout]
Source: DeepHousePage.com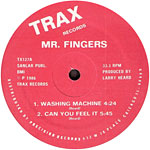 R.T. & The Rockmen Unlimited: (I Want to Go To) Chicago

Mr. Fingers: Can You Feel It?

Fingers Inc.: A Path (Instrumental Mix)

/Martin Luther King speech

Santos: Work The Box

E.S.P.: It's You (Instrumental)/Sleezy D.: I've Lost Control

The Housemaster Boyz & The Rude Boy of House: House Nation

Starflight: Dance to the Beat

Columbus Circle: If You Read My Mind

Frankie Knuckles: It's A Cold World

Virgo: Go Wild Rhythm Trax A1/2 House People feat. Cynthia M: Move My Body/Adonis: We're Rocking Down The House

Virgo: Go Wild Rhythm Trax B2

MFSB: Love Is the Message (Eddie Murphy sample)

On The House: Ride The Rhythm

Mr. Fingers: Can You Feel It? [again]
WGCI Mastermix, 1987
Source: DeepHousePage.com
Farley Jackmaster Funk/Ricky Dillard: It's All Over (unreleased)

The Force: It's O.K., It's O.K.

The Rude Boy Farley Keith: Give Your House To Me

Farley "Jackmaster" Funk & Jessie Saunders: Love Can't Turn Around

No One Jacks The Box (unreleased)

Farm Boy: Move

Northend feat. Michelle Wallace: Happy Days
WBMX, 1987, compliments of Mario Luna
Source: DeepHousePage.com
Martin Luther King speech

House Family: No Control

Mr. Fingers: Mystery of Love

Joe R. Lewis: Love Mystery

Sterling Void: It's All Right

Li'l Louis: How I Feel

Farley Jackmaster Funk/Ricky Dillard: It's U (instrumental)

? [16:44]

/

Ten City: Devotion (Acca-Votion)

Ben Mays: Lover Man

Curtis Mc Claine and On The House: Let's Get Busy

Jody Fingers Finch: Jack Your Big Booty

Reggie The Movemaker: Get Your Money Man

Cultural Vibe: Ma Foom Bey
Public Enemy: Timebomb
Eric B. and Rakim: I Know You Got Soul
Heavy D & The Boyz: The Overweight Lover (tarzan scream, tape pause)
Trinere: How Can We Be Wrong
Freestyle: Don't Stop The Rock

White Knight: White Knight Jacks

Marshall Jefferson: Move Your Body (The House Music Anthem)

Yellow House: Jack My Body

[followed by 35 min. silence]
WBMX, 1987
Source: DeepHousePage.com
Double Exposure: My Love Is Free

Yellow House: Jack My Body

Taana Gardner: Work That Body

Virgo: Go Wild Rhythm Trax A1

Farley Jackmaster Funk/Ricky Dillard: It's U

Jungle Wonz: The Jungle

? [15:46 same as 1078 track 8]

/Prince: Let's Go Crazy (intro)
MFSB: Love Is the Message
Carl Bean: I Was Born This Way
First Choice: Love Thang
Change: The Glow of Love
Fatback: Backstrokin'
Patti LaBelle: Music Is My Way of Life

Risque III: Don't You Know

Fingers Inc.: Distant Planet

? [41:11]

Dan Hartman: Vertigo/Relight My Fire
WBMX, 1987
Source: DeepHousePage.com
Dan Hartman: Vertigo/Relight My Fire

Edward Crosby: It's Party Time

Armando: Land of Confusion

Darryl Pandy with Farley Jackmaster Funk: Free Man

Rhythim Is Rhythim: Strings of Life

Prince and The Revolution: Let's Go Crazy (intro)
Shot: Main Thing

? [19:16]

Donna McGhee: It Ain't No Big Thing

Tullio De Piscopo: Stop Bajon

Wally Badarou: Chief Inspector
Friday Night Jams, WBMX Chicago, 1987
Source: DeepHousePage.com
Armando: Downfall

/Martin Luther King speech
Jimmy "Bo" Horne: Spank

Li'l Louis: Frequency (Track)

dB: I Have A Dream (Original Dream)

/Martin Luther King speech

? [12:31]

/Martin Luther King speech

Virgo: Go Wild Rhythm Trax A1/Ten City: Devotion (Acca-Votion)

Lil' Louis: Video Clash

/Martin Luther King speech [tape pause, then same as mix 789]
WBMX 1985 1987, compliments of Mario Luna
Source: DeepHousePage.com
On The House: Give Me Back the Love

Lidell Townsell: Party People Jack Your Body

Mike Dunn: Dance You Mutha

/

Rhythim Is Rhythim: Nude Photo

/

Rhythim Is Rhythim: The Dance

Phuture: Acid Trax

Rhythim Is Rhythim: Move It

Sterling Void: Take It Higher

Sleezy D.: I've Lost Control

Thompson & Lenoir: Can't Stop the House (Instrumental)

The Salsoul Orchestra: Ooh, I Love It (Love Break)

Jeanette Thomas: Shake Your Body (House Shaker Version)

Virgo: Go Wild Rhythm Trax A1

/Funkadelic: (Not Just) Knee Deep
WBMX, 8/27/87
Source: DeepHousePage.com
Ten City: One Kiss Will Make It Better

Machine: Is It Love
Central Line: Walking into Sunshine
Montana Sextet: Heavy Vibes/Martin Luther King speech
Lyn Collins: Think (About It)

Kasso: Walkman

Virgo: Go Wild Rhythm Trax A1

Farley "Jackmaster" Funk: Should I Need You/Ten City: Devotion (Halla-Pella)/Linda Clifford: The Heat In Me (acappella)

? [34:42]

? [36:17]

Lil' Louis: Music Takes You Away

[same as track 9]

/Martin Luther King speech

? [42:30]
WBMX, 8/27/87
Source: DeepHousePage.com
Visual: Somehow, Someway
Martin Circus: Disco Circus

? [8:05]

/Ce Ce Rogers: Someday acappella

Farley "Jackmaster" Funk: I Need a Friend (unreleased version)

/Sinnamon: I Need You Now a cappella

? [9:55]

Rhythim Is Rhythim: Sinister

/Prince and The Revolution: Let's Go Crazy (intro)

? [19:15]

/

Ralphi Rosario: You Used To Hold Me (Accapella)

Phortune: String Free

Marshall Jefferson: Destination

Ragtyme feat. Byron Stingily: Can't Stay Away

Fingers Inc.: Music Take Me Up

? [41:50]

E'leesa: Where Did Your Love Go? (Dubapella)
Live on WBMX (courtesy of Magic Juan), 2/27/88 [echo throughout]
Source: DeepHousePage.com
Pam Todd & Love Exchange: Let's Get Together
beats & samples
Eddie Kendricks: He's a Friend

Savage Progress: Heart Begin To Beat

/

Linda Clifford: The Heat in Me (acappella)

Alicia Myers: I Want To Thank You
Dr. Buzzard's Original Savannah Band: Cherchez La Femme
Willie Hutch: Slick
Alessandro Novaga: Eletronic [sic] Drums Fusi Four
Bumblebee Unlimited: Love Bug
Lyn Collins: Think (About It)
The Salsoul Orchestra: Ooh, I Love It (Love Break Groove)
MFSB feat. The Three Degrees: T.S.O.P. (The Sound of Philadelphia)/train effect
Clash: The Magnificent Dance/

Linda Clifford: The Heat in Me (acappella)

Third World: Now That We've Found Love
Ashford & Simpson: Found a Cure
Wood, Brass & Steel: Funkanova

Tyree: Video Crash

Fingers Inc.: Never No More Lonely

Risque III: Don't You Know

Joe R. Lewis: Love Mystery

? [62:40]
Source: DJ Assault, Jefferson Ave Records
Frankie Knuckles feat. Jamie Principle: Baby Wants to Ride

Tyree: Acid Over (Tyree's Mix)

LNR: Work It to the Bone

? [10:04]

/ Prince and The Revolution: Let's Go Crazy (intro)/ Mike Dunn: Dance You Mutha

? [15:37]

Kraze: The Party

? [21:00]

beats

Lil' Louis: Video Clash/Linda Clifford: The Heat in Me (acappella)

Armando: Land of Confusion[?]/Ten City: Devotion (Halla-Pella)

? [34:40]

Phuture: Dream Girl

Rhythim Is Rhythim: Wiggin

/MLK speech/beats [48:22]

Rhythim Is Rhythim: Strings of Life

Farley "Jackmaster" Funk: I Need a Friend

Chocolate Milk: Who's Getting It Now (A Cappella)/

Armando: 151

Jamie Principle: Rebels (House Of Trix Mix)

Da Rebels: It's Time To Jack The House

Kevin Saunderson: The Groove That Won't Stop

The Housemaster Boyz & The Rude Boy of House: House Nation

Fingers Inc.: Never No More Lonely

Yellow House: Jack My Body

Jackmaster Curt: Real Fresh House
Source: DJ Assault, Jefferson Ave Records
?

Lidell Townsell: Get The Hole

Fingers Inc.: Never No More Lonely

/beats

Jungle Wonz: Time Marches On

Frankie Knuckles : Only The Strong Survive

Alessandro Novaga: Fusi Five & Six

Farley "Jackmaster" Funk: My House

Yellow House: Jack My Body

The Chi-Lites: My First Mistake (break)
Nightlife Unlimited: Peaches & Prunes (edit)

Ten City: Devotion

Armando: 151

Rickster: Night Moves
Source: DJ Assault, Jefferson Ave Records
Ragtyme feat. T.C. Roper: Fix It Man

Rhythim Is Rhythim: Strings of Life

Candido: Jingo

Risqué III: Essence of a Dream

Mike Dunn: Dance You Mutha

Phuture: Fantasy Girl

Gallifré: Night Beats (House Rhythm)

Gallifré: Night Beats (Beats)

Project Democracy Featuring China: Is This Dream For Real?

House to House feat. Kim Mazelle: Taste My Love

John Rocca: I Want It To Be Real (Farley 'Jackmaster' Funk Piano Mix) / Sinnamon: I Need You Now (a cappella)
First Choice: Let No Man Put Asunder

The Children: Freedom

Prince and The Revolution: Let's Go Crazy (intro)

Armando: Land of Confusion

Phortune: String Free
[train effects over transitions]
Source: Martin Luna
Jamie Principle: Bad Boy

beats
beats

Jamie Principle: Baby Wants to Ride

The House Master Boyz and The Rude Boy of House: House Nation

Chip E: Time to Jack (remix)

beats/train effect

? [16:20]

2 House People feat. Cynthia M: House My Body

Farley Funkin Keith: Jackin the Bass [Funkin with the Drums]/Master C & J: Face It

Dhar Braxton: Jump Back (Set You Free)
Source: Martin Luna
Bam Bam: Where's Your Child

Farley Jackmaster Funk: Jack'n The House

Phuture: Acid Tracks

B Beat Girls: For The Same Man
John Rocca: Once Upon a Dub

Ten City: Right Back To You

Chaz Jankel: Glad To Know You
Gary's Gang: Makin' Music

Terry Baldwin feat. Paris Grey: Don't Lead Me (Medusa House Mix)/Farley Jackmaster Funk: Hey Norton (Aw Shucks) Acapella

Mike Dunn: Magic Feet

Starflight: Dance To The Beat

Alessandro Novaga: Faces Drums 3

Farley Jackmaster Funk: U Ain't Really House (Really House Mix)

Mr. Lee: Pump Up Chicago
Farley "Jackmaster Funk"(WBMX August 1988) Part 1
Source: Jerry Willis
Lyn Collins: Think (About It) intro

Mr. Fingers: Can You Feel It?

/Vesta Williams: Don't Blow A Good Thing (A Cappella)/

The Source feat. Candi Staton: You Got the Love (House Apella)

Eddie Kendricks: Goin' Up In Smoke
Eddie Kendricks: He's a Friend
First Choice: Love Thang/

Rhythm Controll: My House (acappella)

The Salsoul Orchestra feat. Loleatta Holloway: Runaway
Cheryl Lynn: You Saved My Day
Willie Hutch: Brothers Gonna Work It Out
Ecstasy, Passion & Pain: Touch & Go (New Mix)
Farley "Jackmaster Funk"(WBMX August 1988) Part 2
Source: Jerry Willis
Ecstasy, Passion & Pain: Touch & Go (New Mix)
Curtis Hairston: I Want You (All Tonight)
The Salsoul Orchestra: You're Just The Right Size (House Mix)

Linda Clifford: The Heat in Me (acappella)

MFSB: Love Is The Message/Ice-T: Colors (A Cappella)
Colonel Abrams: Music Is The Answer
Virgo: Go Wild Rhythm Trax A1
Dr. Buzzard's Original Savannah Band: Cherchez La Femme
Third World: Now That We've Found Love