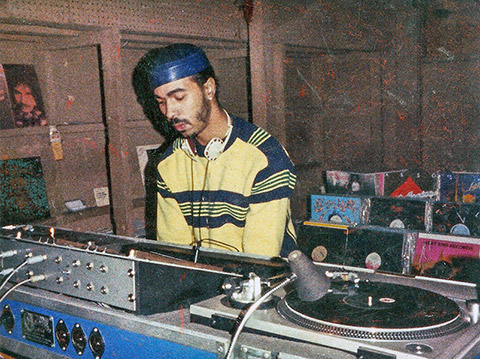 In the mid-1980s, Ron Hardy was one of Chicago's most influential DJs. When Frankie Knuckles left The Warehouse to open the Power Plant in November 1982, owner Robert Williams opened the Muzic Box at 1632 S Indiana Ave. He poached Ron Hardy from a small bar called the Ritz. After the original Muzic Box was condemned, Williams moved the club to 326 N Michigan Ave. Hardy's style was imaginative, with radical tape edits, fast tempos, and heavy EQing. Importantly, he inspired local producers and played their tracks.
Most of the mixes below are from DeepHousePage.com (DHP). Tracklists were documented with help from readers, DHP forum members, and Jason at suenomartino.net. Additions and corrections are welcome using the contact form.
For background, please see my interviews and articles on Ron Hardy:
Continued in Ron Hardy Mixes Part 2
Key:
Chicago
Detroit
import
unidentified
Live at the Muzic Box, ~1985
Source: DeepHousePage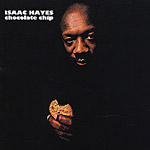 Isaac Hayes: I Can't Turn Around (edit)
Black Ivory: Mainline (break)

J.M. Silk: I Can't Turn Around (early version)

Jesse Saunders: Funk-U-Up (Bonus Beats)

Martin Circus: Disco Circus Medley
T-Connection: Do What You Wanna Do (edit)
First Choice: Let No Man Put Asunder (edit of Disco Madness mix)
Loose Joints: Is It All Over My Face
Trussel: Love Injection
Live at the Muzic Box (Part II), 1985
Source: DeepHousePage
Harold Melvin and The Blue Notes: The Love I Lost
Don Armando's Second Avenue Rhumba Band: Deputy of Love/train sound effect
Taana Gardner: When You Touch Me
Exodus: Together Forever (Dub)/train sound effect

Jamie Principle: Waiting on My Angel (Dub Mix)

Made In USA: Melodies (break)

Klein & M.B.O.: The MBO Theme

Chip E.: MB Dance

beats

Two Tons of Fun: I Got the Feeling
Adams/Fleisner: Modern Digital Recorded Drumcomputer Rhythm Tracks Track Nine (132 Beats A Minute)/Loleatta Holloway: Love Sensation (accapella)/train sound effect
Sylvester: You Make Me Feel (Mighty Real) (break)
Chic: Everybody Dance (break)
Cheryl Lynn: Star Love
Sylvester: Dance (Disco Heat) (break)
Live at the Muzic Box, 1984
Source: DeepHousePage
MFSB feat. The Three Degrees: T.S.O.P. (The Sound of Philadelphia) (Philadelphia Classics mix)
Supertramp: Cannonball
Ashford & Simpson: Found a Cure (edit)
Harold Melvin and The Blue Notes: Don't Leave Me This Way (Philadelphia Classics mix)
Billy Frazier & Friends: Billy Who?
Chicago, ~1987
Source: DeepHousePage
train effects
Stevie Wonder: As
Willie Hutch: Brother's Gonna Work It Out
Diana Ross: Love Hangover
Roy Ayers Ubiquity: Running Away
Side Effect: Always There
James Brown: Bodyheat

Farley "Jackmaster" Funk & Ricky Dillard: It's U [unknown mix]

J.M. Silk: Let the Music Take Control (Insaneappella)

Mr. Fingers: Can You Feel It

/Al Green: Love and Happiness (intro)

Jungle Wonz: The Jungle (edit)

Jungle Wonz: Time Marches On

Black Ivory: Mainline (break, then beginning)
Live at the Muzic Box, 1987
Source: DeepHousePage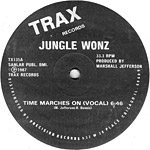 Willie Hutch: Brother's Gonna Work It Out

Rhythim Is Rhythim: Move It

Thompson & Lenoir: Can't Stop the House (Instrumental)

Risque III: Don't You Know

Lidell Townsell: Party People Jack Your Body (House Mix)

Chip E.: It's House

Jungle Wonz: Time Marches On

Made In USA: Melodies (break)
Thelma Houston: Don't Leave Me This Way (break)
Wood, Brass & Steel: Funkanova
Live at the Muzic Box, 1985 [tape speed problems, crowd noise]
Source: DeepHousePage
Kebekelektrik: War Dance (Tom Moulton LP version)
Stephanie Mills: You Can Get Over
Frankie Goes to Hollywood: Two Tribes (Annihilation Mix)
Frankie Goes to Hollywood: Welcome to the Pleasuredome (Fruitness Mix)
Live at the Muzic Box, mid-1980s
Source: DeepHousePage
Pam Todd & Love Exchange: Let's Get Together (Mr. K edit)
Billy Frazier & Friends: Billy Who?
Evelyn "Champagne" King: I Don't Know If It's Right (break)
The Charlie Calello Orchestra: Sing, Sing, Sing/"Bessie Smith" radio promo
Bumblebee Unlimited: Everybody Dance
Muzic Box, 1984
Source: DeepHousePage
Chip E.: It's House

Double Exposure: My Love Is Free (Disco Madness mix)
Persia: Inch by Inch
Bumblebee Unlimited: Everybody Dance
The Originals: Down to Love Town (edit)
Love Committee: Law and Order (LP version)
Patti Labelle: Get Ready (Looking for Loving) (edit)

Alessandro Novaga: Faces Drums 3

J.M. Silk: I Can't Turn Around (House Mix)
Live at Club C.O.D., 1980s
Source: DeepHousePage
Diana Ross: Love Hangover
Willie Hutch: Brother's Gonna Work It Out
Janice McClain: Smack Dab in the Middle (break)
Sylvester: I Need You (Howard Merritt Underground Mix)
Third World: Now That We've Found Love (break)
McFadden & Whitehead: Ain't No Stoppin' Us Now
Natalie Cole: Annie Mae
Live at US Studio/Muzic Box, 1/17/1984
Source: DeepHousePage [link has tracks 4-12, but longer version exists]
Interboro Rhythm Team: Watch The Closing Doors (Dub Version)

Chi Chi Liah: Proud Mary

Earl Young's Trammps: What Happened to the Music
MFSB: Love Is The Message (Mr.K Re-Edit)
thunderstorm effects

Gaz Nevada: I.C. Love Affair (edit)

/First Choice: Love and Happiness (intro)
First Choice: Double Cross (Larry Levan Remix)
T.J. Swann & Company: Get Fly (Part 2)
Tia Monae: Don't Keep Me Waiting
Loleatta Holloway: Love Sensation (Shep Pettibone Mix)
Diana Ross: Love Hangover (edit)
The Players Association: Love Hangover
Captain Rapp: Bad Times (I Can't Stand It) (Instrumental)

Stopp: I'm Hungry (Caramba Mix)

Sylvester: Don't Stop
George Kranz: Din Daa Daa (Trommeltanz)

Liaisons Dangereuses: Peut Êtr… Pas

Machine: There But for The Grace of God Go I
Thelma Houston: I'm Here Again (edit)

beats
Live at the Muzic Box, 6/30/1984
Source: DeepHousePage
Gaz Nevada: I.C. Love Affair

Radio Band: Radio Rap

Plastic Bertrand: Stop ou Encore

Alessandro Novaga: Faces Drums 5

/Indeep: Last Night a D.J. Saved My Life (acapella)
I-Level: In the River (Dub Instrumental)
Alessandro Novaga: Eletronic Drums [sic] Fusi Five & Six
Three Million: I've Been Robbed
Circle City Band: Magic (Instrumental)
Billy Frazier & Friends: Billy Who?

Jamie Principle: Your Love
Live at the Muzic Box (Part II), June, 1984
Source: DeepHousePage
John Rocca: I Want It to Be Real (break)
Kraftwerk: Numbers/Computer World 2
Candido: Thousand Finger Man
Dinosaur L: #5 (Go Bang!) (LP version)
Montana Sextet: Heavy Vibes
Fresh Band: Come Back Lover (Dub Mix)

Jesse Saunders: Funk-U-Up (original + Bonus Beats)

Noise Abroad: Vent That Spleen

Hugh Masekela: Don't Go Lose It Baby (Stretch Mix)
Lady B: To The Beat Y'all
Live at the Muzic Box, ~1985
Source: DeepHousePage
Isaac Hayes: I Can't Turn Around (edit)
Black Ivory: Mainline (break)

J.M. Silk: I Can't Turn Around (early version)

Jackmaster Dick's Revenge: Sensuous Women Goes Disco

Two Tons of Fun: I Got the Feeling

Jamie Principle: Your Love (early version)

Fresh: The Real Love

Jesse's Gang: Real Dub

52nd Street: Can't Afford (Unorganised Mix)
Mike T: Do It Any Way You Wanna (Club Version)
Bumblebee Unlimited: Everybody Dance
Live at the Muzic Box, ~1985
Source: DeepHousePage
Bumblebee Unlimited: Everybody Dance

Jamie Principle: Waiting on My Angel

Made In USA: Melodies (break)
Solo: Dub Girls (Ah-Ah-Hi)

Kikrokos: Life Is A Jungle (edit)/beats

Cerrone: Love in C Minor (break)
Cymande: Bra (edit)
Nick Straker Band: A Little Bit of Jazz
Patti Labelle: Get Ready (Looking for Loving) (edit)
Thelma Houston: I'm Here Again (break)
Live at the Powerhouse, ~1987 [everything sped up]
Source: DeepHousePage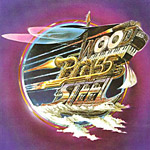 Rhythim Is Rhythim: Move It

James Brown: Bodyheat
Willie Hutch: Brother's Gonna Work It Out
MFSB: Love Is the Message
Bumblebee Unlimited: Love Bug
Diana Ross: Love Hangover
Wood, Brass & Steel: Funkanova

Coffee: I Wanna Be With You

Armando: Land of Confusion

/Eleanore Mills: Mr. Right (acapella)/First Choice: Love and Happiness (intro)

Ralphi Rosario: You Used to Hold Me

Thompson & Lenoir: Can't Stop the House (Instrumental)

Phuture: Phuture Jacks

Coffee: I Wanna Be With You [again]
Live in Chicago, 1987
Source: DeepHousePage
Eurythmics: Sweet Dreams (Are Made of This)

Konstruktivists: New York (Remix)

Frankie Goes to Hollywood: Two Tribes (Annihilation Mix)

Phuture: Acid Tracks

Magnifique: Magnifique (Bob Viteritti Disconet mix)

Diana Ross: The Boss
Chantal Curtis: Get Another Love
Bonnie Oliver: Come Inside My Love (Instrumental)
ESG: Moody (Spaced Out Mix)
Goody Goody: #1 Dee Jay (Instrumental)
K.I.D.: Hupendi Muziki Wangu (You Don't Like My Music)
Live at AKA's, 1990
Source: DeepHousePage
L.T.D.: Love to the World
Rodney Franklin: The Groove
The Crusaders: Street Life (Disco Mix edit)

Project 122: Bus Stop (House Dub Mix)

Chaka Khan: Clouds

Lil Louis & The World: 6 A.M.

Sylvester: I Need You (Howard Merritt Underground Mix)
Sybil: Let Yourself Go (Paradise Mix)
Soft House Company: What You Need…
Colonel Abrams: I'm Not Gonna Let You
Logic: The Final Frontier (The Groove)
Patrice Rushen: Haven't You Heard

Ron Trent: Altered States
Chicago, 1986
Source: DeepHousePage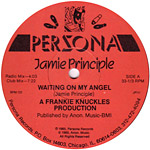 Jamie Principle: Waiting on My Angel

Musique: In the Bush (Disco Mix by Francois K.)
Made In USA: Melodies (edit)
B.T. Express: Peace Pipe
52nd Street: Can't Afford (Unorganised Mix)
The Chi-Lites: My First Mistake (edit)/First Choice: Let No Man Put Asunder (Frankie Knuckles Mix intro looped)

Kat Mandu: The Break (Jonathan Fearing Remix)

The Trammps: Disco Party (edit)/Patti LaBelle: The Spirit's In It (intro)

Alessandro Novaga: Faces Drums 3

Weeks & Co.: Rock Your World (Jim "Chopper" Cohn Remix)

Cymande: Bra (edit)
Live at the Muzic Box, 1985
Source: DeepHousePage
Loleatta Holloway: Catch Me on the Rebound (Disco Madness mix)
Harold Melvin and The Blue Notes: Bad Luck (edit)
Loleatta Holloway: Hit and Run

Jackmaster Dick's Revenge: Sensuous Women Goes Disco

Sheila E.: A Love Bizarre
Peter Brown: Do Ya Wanna Get Funky With Me

Kikrokos: Life Is A Jungle (edit)

/sound effects

Alessandro Novaga: Faces Drums 4

Liaisons Dangereuses: Avant Après Mars
Posted by William H Jones IV
Solo: Dub Girls (Ah-Ah-Hi)

Alias: Civil Defense (Dub)

Frankie Knuckles feat. Jamie Principle: Bad Boy

Jesse Saunders: On and On (4A & B)

Kikrokos: Life Is A Jungle (edit)

Candido: Jingo (Shep Pettibone Mix)
Double Exposure: My Love Is Free
First Choice: Let No Man Put Asunder (edit of Disco Madness mix)
South Shore Commission: Free Man
Taana Gardner: When You Touch Me (instrumental)/reversed
Inner Life: Ain't No Mountain High Enough
Colonel Abrams: Music Is The Answer
Isaac Hayes: I Can't Turn Around (edit)
Liquid Liquid: Cavern
Master Jay and Michael Dee: T.S.O.B.
Richie Weeks: Your Next Door Neighbor (Special Mix by Jim "Chopper" Cohn)
The Players Association: Love Hangover
Live at the Muzic Box
Source: DeepHousePage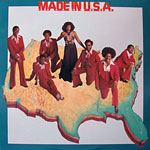 Tavares: It Only Takes a Minute
Cheryl Lynn: Star Love
South Shore Commission: Free Man
Made In USA: Never Gonna Let You Go (edit)
Made In USA: Melodies (break)
Loleatta Holloway: Dreamin' (break)
Quincy Jones: Stuff Like That
Brothers Johnson: Stomp!
Brass Construction: Movin'
Michael Jackson: Working Day and Night
Gayle Adams: Plain Out of Luck
Gichy Dan: Cowboys and Gangsters
Tasha Thomas: Shoot Me (With Your Love) (break)
Inner Life: Ain't No Mountain High Enough (The Garage Version)
Source: Toru S. Magic Cucumbers
Inner Life: Ain't No Mountain High Enough
The O'Jays: Back Stabbers
The O'Jays: Livin' for the Weekend
Donna McGhee: It Ain't No Big Thing (Remix by Mr. K)
Rufus & Chaka Khan: What Am I Missing?
The Chakachas: Jungle Fever
George Duke: Reach for It
Michael Jackson: The Lady in My Life [lots of crowd noise]
Source: Toru S. Magic Cucumbers
The Dells: Adventure (No Way Back – No Way Back Pt. 2) (edit)
Harold Melvin and The Blue Notes: Don't Leave Me This Way
Double Exposure: My Love Is Free (Disco Madness remix)
Lyn Collins: Think (About It)
James Brown: Bodyheat
Live at the Muzic Box, ~1985
Source: DeepHousePage
Oliver Cheatham: Get Down Saturday Night
Stevie Wonder: Higher Ground
Sylvester: Sell My Soul
Undisputed Truth: You + Me = Love
Machine: There But for The Grace of God Go I
Mouzon's Electric Band: Everybody Get Down
Rafael Cameron: Together
Aurra: Make Up Your Mind
Jean Carn: Was That All It Was
Roy Ayers: Don't Stop The Feeling
Love Committee: Law and Order (Walter Gibbons mix)
Bunny Sigler: By The Way You Dance (Mix by Bobby "DJ" Guttadaro break)
Chocolette: It's That East Street Beat (dub)
Ripple: The Beat Goes On and On
Live at the Muzic Box, 1985
Source: DeepHousePage
Isaac Hayes: I Can't Turn Around (edit)
People's Choice: Do It Anyway You Wanna
The Whispers: One for the Money (edit)
Loleatta Holloway: Hit and Run
The Dells: Adventure (No Way Back – No Way Back Pt. 2) (edit)

J.M. Silk: Music Is The Key (Basement Key)

unidentified 5 [mp3]/Colonel Abrams: Trapped (acapella)

Chip E.: MB Dance

Direct Current: Everybody Here Must Party
First Choice: Let No Man Put Asunder (edit of Disco Madness mix)
Live at the Muzic Box, 1985
Source: DeepHousePage
Chip E.: It's House (part backwards)

K Joy: Like This (House Mix)

Skatt Bros.: Walk The Night
Cymande: Bra (edit)
Double Exposure: My Love Is Free (Disco Madness mix/12" version)
Lenny Williams: Midnight Girl (edit)
The Salsoul Orchestra: Ooh, I Love It (Love Break)
MFSB: Love Is the Message (Special Edits by Mr. K) (edit of very end)
Patti Labelle: Get Ready (Looking for Loving) (edit)
Muzic Box, ~1986
Source: DeepHousePage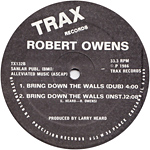 Ten City: Devotion

Made In USA: Melodies (break)

Steve "Silk" Hurley: I Don't Know (aka Shooting Stars)

/Dr. Martin Luther King, Jr.: I've Been To The Mountain Top, I Have A Dream / Free At Last (Excerpts)
Drum Track/Class Action: Weekend (acapella), Ecstasy, Passion & Pain: Touch and Go (acapella)
Cameo: I Just Want to Be

Robert Owens: Bring Down the Walls (Dub)

The Dells: Get on Down
Blue Magic: Welcome to the Club (edit)
Double Exposure: Ten Percent (Disco Madness mix)
Billy Paul: Only the Strong Survive (edit)
Carl Bean: I Was Born This Way (Club Mix)
Double Exposure: My Love Is Free (Disco Madness mix)
Sparque: Let's Go Dancin' (Club Version)
Harold Melvin and The Blue Notes: Don't Leave Me This Way

Adonis: We're Rocking Down The House

/Powerline: Double Journey/Patti LaBelle: The Spirit's In It (intro)/

Marshall Jefferson: Move Your Body

/

Rhythim Is Rhythim: Move It

[part of non-Ron Hardy mix]
735. muzicbox121583a (RonHardyUS_Studio_Muzic Box 12), 187. ron112.rm [partial]
US Studio/Muzic Box, 12/15/1983
Source: DeepHousePage
Curtis Hairston: I Want You (All Tonight)
Peech Boys: Don't Make Me Wait (Dub Mix)

Gaz Nevada: I.C. Love Affair

Serge Ponsar: Out in the Night

Kasso: One More Round

Paul Simpson Connection: Use Me Lose Me (Reprise Me)
First Choice: Let No Man Put Asunder (Shep Pettibone Remix)

Alessandro Novaga: Faces Drums 1

Laid Back: White Horse (edit)

Night Moves: Transdance (New York Disco Mix)

Alessandro Novaga: Eletronic Drums [sic] Fusi Four
Liquid Liquid: Optimo
The Originals: Down to Love Town (edit)

Fun Fun: Happy Station (Scratch Version)

Positive Force: We Got the Funk (U.S. Re-edit)
US Studio/Muzic Box, 12/15/1983
Source: DeepHousePage
Imagination: Burnin' Up (Night Dubbing version)
George Kranz: Din Daa Daa (Trommeltanz)

Stopp: I'm Hungry (Caramba Mix)

Black Ivory: Mainline (edit)
Paul Lewis: Girl You Need a Change of Mind

The Broads: Sing – Sing – Sing (Mega Be-Bop-Mix)

Trilogy: Not Love (Instrumental)

Koto: Japanese War Game

The Rolling Stones: Undercover of the Night
Skatt Bros.: Walk The Night
Black Gold: C'mon Stop
Earl Young's Trammps: What Happened to the Music (Dub Mix)
Muzic Box, ~1987
Source: DeepHousePage
Jamie Principle: Your Love

Roy Ayers Ubiquity: Running Away
South Shore Commission: Free Man (break)
Black Ivory: Mainline (edit)
Kid Creole and The Coconuts: Endicott
Bruce Johnston: Pipeline

Risque III: Don't You Know

Dinosaur L: Go Bang! #5 (Francois K mix)
Muzic Box, ~1986
Source: DeepHousePage
Chaka Khan: I'm Every Woman
The Jackson 5: Forever Came Today
Cultural Vibe: Ma Foom Bey (Love Chant Version)
Third World: Now That We've Found Love
Loose Joints: Is It All Over My Face (Female Version)
Isaac Hayes: I Can't Turn Around (edit)
Secret Weapon: Must Be The Music
Muzic Box, ~1985
Source: DeepHousePage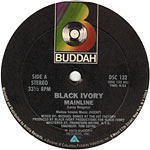 Caroline Crawford: Coming on Strong
Bumblebee Unlimited: Everybody Dance
Black Ivory: Mainline (break)
First Choice: Double Cross (Bobby "DJ" Guttadaro Mix break)
Isaac Hayes: I Can't Turn Around (edit)
T-Connection: Do What You Wanna Do
Patti Labelle: Get Ready (Looking for Loving) (edit)
Sylvester: I Need You (Howard Merritt Underground Mix)
Loleatta Holloway: Dreamin' (edit)
Double Exposure: My Love Is Free (Disco Madness mix)
Muzic Box, ~1985
Source: DeepHousePage
Nightlife Unlimited: Peaches & Prunes (edit)
Thelma Houston: Don't Leave Me This Way (break)
Harold Melvin and The Blue Notes: The Love I Lost (edit)
Loose Joints: Is It All Over My Face

J.M. Silk: I Can't Turn Around (early version)

Loleatta Holloway: Hit and Run
T.C. Curtis: You Should Have Known Better (Instrumental)
Geraldine Hunt: Can't Fake The Feeling (break)

Jamie Principle: Your Love (edit)
Live at Club C.O.D., 1980s
Source: DeepHousePage
Lyn Collins: Think (About It)
Dr. Buzzard's Original Savannah Band: Cherchez La Femme
MFSB: Love Is The Message (Mr.K Re-Edit)
Janice McClain: Smack Dab in the Middle
Nightlife Unlimited: Peaches & Prunes (edit)
Rinder & Lewis: Anger
Wood, Brass & Steel: Funkanova
Revelation: Get Ready for This (edit)
Brass Construction: Movin'
Inner Life: Ain't No Mountain High Enough
Live at Club C.O.D., 1980s
Source: DeepHousePage
Inner Life: Ain't No Mountain High Enough [Hardy on mic at break?!]
Patti Labelle: Get Ready (Looking for Loving) (edit)
Blue Magic: Welcome to the Club (edit)
The Dells: Get On Down (edit)
Diana Ross: No One Gets the Prize
Spinners: Mighty Love
Lenny Williams: Midnight Girl (edit)
Imagination: Burnin' Up

Ian Dury/The Seven Seas Players: Spasticus Autisticus (Version)
Chicago, 1986
Source: DeepHousePage
Cymande: Bra (edit)
T-Connection: At Midnight/J.R. Funk & The Love Machine: Feel Good Party Time/Peech Boys: Don't Make Me Wait medley from The Horizon Plate #1
Master Jay and Michael Dee: T.S.O.B.
Gayle Adams: Plain Out of Luck (edit)
Brass Construction: Movin'

Craig Loftis: Yes It's Right

Frankie Goes to Hollywood: Relax (Sex Mix)
Muzic Box, 1983 [likely 1985, see below]
Source: DeepHousePage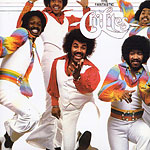 Double Exposure: My Love Is Free (Disco Madness mix)
The Chi-Lites: My First Mistake (edit)
Harold Melvin and The Blue Notes: Bad Luck (edit)
Harold Melvin and The Blue Notes: The Love I Lost (edit)
Thrust: Surprise No. 1 [train sound]
Touchdown: Ease Your Mind (Remix U.S.)
Powerline: Double Journey
First Choice: Let No Man Put Asunder (edit of Disco Madness mix)
Bumblebee Unlimited: Everybody Dance
The O'Jays: I Love Music (Philadelphia Classics mix break)
Muzic Box, 1983 [likely 1985 with "Trapped"]
Source: DeepHousePage
The O'Jays: I Love Music
Phreek: I'm A Big Freak (R•U•1•2)

J.M. Silk: I Can't Turn Around (House Mix/edit)

Sylvester: You Make Me Feel (Mighty Real) (break)
Stephanie Mills: You Can Get Over (break)
Salsoul Orchestra: Salsoul 3001 (intro)
Colonel Abrams: Trapped (acapella) / unidentified 5 [mp3]
Direct Current: Everybody Here Must Party
Alessandro Novaga: Eletronic Drums [sic] Fusi Five & Six

Virgo: Under You

Paul Lewis: Girl You Need a Change of Mind
The Trammps: Body Contact Contract (break)
Sparque: Let's Go Dancin' (Party Version)
Live at the Muzic Box, 1985
Source: DeepHousePage
Anne Clark: Our Darkness (Remix)

House People: Godfather of House

Martin Circus: Disco Circus (break)

K Joy: Like This (House Mix)

Bumblebee Unlimited: Everybody Dance
Double Exposure: My Love Is Free (Disco Madness mix)
Direct Current: Everybody Here Must Party

Sleezy D.: I've Lost Control (House Side)

Taana Gardner: When You Touch Me
The Originals: Down to Love Town (edit)
Parlet: Pleasure Principle
Posted by Manny Cuevas
Parlet: Pleasure Principle
Thelma Houston: Don't Leave Me This Way (break)
Thelma Houston: I'm Here Again (break)
MFSB: Love Is the Message (edit)/Sister Sledge: Lost in Music/Double Exposure: My Love Is Free (brief samples)
Sylvester: You Make Me Feel (Mighty Real)

Frankie Knuckles feat. Jamie Principle: Baby Wants to Ride (unreleased version)

Vince Lawrence: Virgo Tracks Again A3

Loose Joints: Is It All Over My Face

Vince Lawrence: Virgo Tracks Again A3

Patti Labelle: Get Ready (Looking for Loving) (edit)
Harold Melvin and The Blue Notes: Don't Leave Me This Way
~1984, compliments of Bill Hardy
Source: DeepHousePage
Jamie Principle: Your Love (early version)

Love Committee: Law and Order (Walter Gibbons mix)
The Jackson 5: Forever Came Today (edit)
Bohannon: Let's Start The Dance III (Instrumental)
Harold Melvin and The Blue Notes: The Love I Lost (edit)

Yello: Bostich

Frankie Goes to Hollywood: Two Tribes (Annihilation Mix)
Home studio mix, 1985-1986
Source: DeepHousePage
J.M. Silk: I Can't Turn Around (House Mix/edit)

/First Choice: Let No Man Put Asunder (Acappella)
Isaac Hayes: I Can't Turn Around (edit)

J.M. Silk: I Can't Turn Around (early version)

dB feat. Bambi: I Have A Dream (Original Dream)

Frankie Knuckles feat. Jamie Principle: Bad Boy

Sleezy D.: I've Lost Control (House Side)

Chip E.: It's House (part backwards)

The It: Donnie (Hardy Mix)

Black Ivory: Mainline (break)

Frankie Knuckles feat. Jamie Principle: Baby Wants to Ride

train effects/

Kikrokos: Life Is A Jungle (edit)

Harold Melvin and The Blue Notes: Don't Leave Me This Way (very briefly)
Bumblebee Unlimited: Love Bug
Voyage: Lady America
Debbie Jacobs: Don't You Want My Love
Evelyn "Champagne" King: Shame
Black Ivory: Walking Downtown (Saturday Night) (break)
Live at the Muzic Box, 6/19/1984
Source: DeepHousePage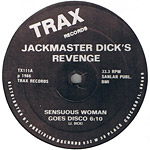 Lady B: To The Beat Y'all

Alessandro Novaga: Faces Drums 3

Noise Abroad: Vent That Spleen

Prince: When Doves Cry

Jamie Principle: Waiting on My Angel

Frankie Goes to Hollywood: Relax (Sex Mix)

Doctor's Cat: Feel the Drive (Trans Europe Mix)

Jackmaster Dick's Revenge: Sensuous Women Goes Disco

MFSB: Love Is the Message
Roy Ayers Ubiquity: Running Away

Tullio De Piscopo: Stop Bajon

Jocelyn Brown: Somebody Else's Guy (Remix break)
Womack and Womack: Baby I'm Scared of You
Live at the Muzic Box, 6/19/1984
Source: DeepHousePage
Womack and Womack: Baby I'm Scared of You
South Shore Commission: Free Man (edit)
Dinosaur L: #5 (Go Bang!) (LP version)
The Originals: Down to Love Town (edit)
First Choice: Let No Man Put Asunder (edit of Disco Madness mix)

Jesse Saunders: On and On (5A)

Hugh Masekela: Don't Go Lose It Baby
Double Exposure: My Love Is Free (Disco Madness mix)

Craig Loftis: Yes It's Right

Klein & M.B.O.: The MBO Theme

John Rocca: I Want It to Be Real (Instrumental)
Fresh Band: Come Back Lover (Dub Mix)
Live at the Muzic Box, 1986, courtesy of Jamie3:26
Source: DeepHousePage
Nightlife Unlimited: Peaches & Prunes (edit)

Two of China: Los Niños Del Parque (Tormenta-Mix)

Virgo: Free Yourself

Frankie Knuckles feat. Jamie Principle: Cold World

Frankie Knuckles feat. Jamie Principle: Baby Wants to Ride

Tempest Trio: Do You Like The Way It Feels

Hercules: 7 Ways (Club)

The Originals: Down to Love Town (edit)
Parlet: Pleasure Principle
Sleeque: One for the Money
Carl Bean: I Was Born This Way (Better Days Version)/train effect
Billy Paul: Only the Strong Survive (edit)
Loleatta Holloway/The Salsoul Orchestra: Catch Me on the Rebound (Walter Gibbons Mix/Instrumental edit)
Harold Melvin and The Blue Notes: Don't Leave Me This Way
Loose Joints: Is It All Over My Face (Male Version/Female Version)/reversed
Blue Magic: Welcome to the Club (edit)
Teddy Pendergrass: The More I Get, The More I Want (edit)
Live at the Muzic Box, ~1984, courtesy of Jamie3:26
Source: DeepHousePage [second side beginning with track 12 not online]
Nick Straker Band: A Little Bit of Jazz (edit of Shep Pettibone Mastermix)
Colonel Abrams: Music Is The Answer (Dub)

Kikrokos: Life Is A Jungle (edit)

Interboro Rhythm Team: Watch The Closing Doors (Dub Version)

Jamie Principle: Your Love (early version)

Stopp: I'm Hungry (Caramba Mix)

Junie Morrison: Tease Me (Dub)
Isaac Hayes: I Can't Turn Around (edit)
MFSB feat. The Three Degrees: T.S.O.P. (The Sound of Philadelphia)

Jesse Saunders: Funk-U-Up (Drum Apella)

Jesse Saunders: Funk-U-Up (Bonus Beats)

/

Liaisons Dangereuses: Avant Après Mars

Diana Ross: Love Hangover
The Players Association: Love Hangover

Answering Service: Call Me Mr. Telephone

Medley: Klein & M.B.O.: The MBO Theme (edit)/Faces Drums 3/Jesse Saunders: On and On 5A/First Choice: Let No Man Put Asunder acapella/George Kranz: Din Daa Daa (Trommeltanz) acapella/Frankie Goes to Hollywood: Two Tribes intro/Class Action: Weekend (acapella)

Alessandro Novaga: Faces Drums 4

Montana Sextet: Heavy Vibes (edit)
The Salsoul Orchestra: You're Just The Right Size

Jamie Principle: Your Love
Live at Club C.O.D. 1987, courtesy of Zernell
Teddy Pendergrass: The More I Get The More I Want
Archie Bell & The Drells: Everybody Have A Good Time
Wood, Brass & Steel: Funkanova

Rhythim Is Rhythim: Move It

/

The Children: Work The Box

Kikrokos: Life Is A Jungle

J.M. Silk: I Can't Turn Around (early version w/extra beats)

Isaac Hayes: I Can't Turn Around

J.M. Silk: I Can't Turn Around (House Mix/edit)

Marshall Jefferson: Move Your Body (unknown version)

Lidell Townsell: Party People Jack Your Body

Thompson & Lenoir: Can't Stop the House (Instrumental)

Steve "Silk" Hurley: I Don't Know (aka Shooting Stars)

White Knight: White Knight Jacks

The Dells: Get on Down (edit)
Caroline Crawford: Coming on Strong
Cheryl Lynn: Star Love
Kleeer: Keep Your Body Workin'
Taana Gardner: When You Touch Me
Willie Hutch: Brother's Gonna Work It Out
Roy Ayers Ubiquity: Running Away
Double Exposure: My Love Is Free
Geraldine Hunt: Can't Fake The Feeling
Tavares: It Only Takes a Minute
source unknown
Hugh Masekela: Don't Go Lose It Baby (edit)
First Choice: Doctor Love (Shep Pettibone Special Remix)
First Choice: Let No Man Put Asunder (edit of Disco Madness mix)
The Jackson 5: Forever Came Today
The Trammps: Disco Party (Patti LaBelle: The Spirit's In It intro)
Direct Current: Everybody Here Must Party
Sabu: We're Gonna Rock
Debbie Jacobs: High on Your Love
The Originals: Down to Love Town (edit)
Machine: There But for The Grace of God Go I
First Choice: Double Cross (Larry Levan Remix)
Cymande: Bra (edit)
The Clash: Magnificent Dance

Jamie Principle: Waiting on My Angel

Phreek: I'm A Big Freak (R•U•1•2)

Frankie Knuckles feat. Jamie Principle: Bad Boy

Jesse Saunders: 4A & B

Craig Loftis: Yes It's Right
Posted by Braxton Holmes
Harold Melvin and The Blue Notes: Bad Luck (edit)
Loleatta Holloway/The Salsoul Orchestra: Catch Me on the Rebound (Walter Gibbons Mix/Instrumental)
The Dells: Get On Down (edit) [train sound effect]

Chip E.: It's House [backwards]

House People: Godfather of House [early version]

Jimmy "Bo" Horne: Spank

beats

Alessandro Novaga: Faces Drums 1

beats/thunder effects/acapellas

Inner Life: Ain't No Mountain High Enough

Chip E.: Time to Jack

Robert Owens: Your Mind
Posted by Braxton Holmes
Wood, Brass & Steel: Funkanova
The Dells: Get On Down (edit)
Love Committee: Law and Order (LP version)
Billy Paul: Only the Strong Survive (edit)
Sylvester: I Need You (Howard Merritt Underground Mix)

Frankie Knuckles feat. Jamie Principle: Bad Boy

Robert Owens: Bring Down the Walls

Thompson & Lenoir: Can't Stop the House (Instrumental) [edit?]

Gaz: Sing Sing (House Mix)

Phuture: Acid Tracks

Kraftwerk: Numbers/Computer World 2
Candido: Thousand Finger Man
Posted by Braxton Holmes
first 11 tracks on 239. ron355.rm, Live at Club C.O.D., 3/14/1987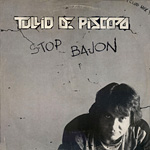 Candido: Thousand Finger Man

On The House: Pleasure Control (Dub)

Willie Hutch: Brother's Gonna Work It Out [echo at end]
MFSB: Love Is the Message
Third World: Now That We've Found Love (break)

Tullio De Piscopo: Stop Bajon

Natalie Cole: Annie Mae
Marvin Gaye: "T" Plays It Cool
Jean Carn: Was That All It Was
Double Exposure: My Love Is Free (Disco Madness mix) [echo at end]
Side Effect: Always There
Brass Construction: Movin'
Wood, Brass & Steel: Funkanova
Posted by William H Jones IV
Liaisons Dangereuses: Avant Après Mars

Harold Melvin and The Blue Notes: The Love I Lost
Sparque: Let's Go Dancin'
The Chi-Lites: My First Mistake (edit)

Chip E.: It's House

Chip E.: Like This [unknown version]

Skatt Bros.: Walk The Night [doubling two copies]
Cymande: Bra (edit)
The Trammps: Body Contact Contract (break)
South Shore Commission: Free Man
Ron Hardy at the Music Box 12-1985 T1 S2
Source: William H Jones IV
Sylvester: You Make Me Feel (Mighty Real) (break)
Phreek: I'm A Big Freak (R•U•1•2)
Klein & M.B.O.: The MBO Theme [edit w/beats, brief snippet of "On & On" intro, "Let No Man Put Asunder" acapella, George Kranz: Din Daa Daa (Trommeltanz), Frankie Goes to Hollywood: Two Tribes (Annihilation Mix) intro, Class Action: Weekend (acapella), Brian Eno & David Byrne: The Jezebel Spirit]
MFSB: Love Is the Message

beats

Conversion: I Can't Stop Dancin' (Dub Version)
Loose Joints: Is It All Over My Face
52nd Street: Can't Afford (Unorganised Mix)
Posted by Manny Cuevas
Fingers Inc.: So Glad

Tomorrow's Edition: In The Grooves

Farley "Jackmaster" Funk & The Shy Boyz: U Ain't Really House (Really House/Really Instrumental)

Fingers Inc.: Amnesia

House to House feat. Kim Mazelle: Taste My Love

Fingers, Inc.: A Path

Fingers, Inc.: Amnesia

Jesse Saunders: On and On (5A)

Jean Carn: Was That All It Was

Coffee: I Wanna Be With You

Jack Frost: Clap Me

Brass Construction: Ha Cha Cha (Funktion)

Armando: Land of Confusion

Royal House: Dirty Beats (Extended Mix)

Neal Howard: To Be or Not To Be
Posted by Manny Cuevas
Gene Hunt: Living in a Land

/Dr. Martin Luther King, Jr.: We Shall Overcome (At Zion Hill)
Dinosaur L: Go Bang! #5 (Francois K mix)

DJ Pierre: Box Energy

J.M. Silk: I Can't Turn Around (House in E-Flat Minor)

House Family: No Control

/Tramaine: Fall Down (Spirit of Love) (acapella)

The Night Writers: Let The Music (Use You) (Club Mix)

Farley "Jackmaster" Funk: Acid Trip

The Players Association: Let's Groove

Da Posse: The Groove/Ten City: Devotion (Halla-Pella)

The Coachouse Rhythm Section: Time Warp

Robert Owens: I'm Strong (Instrumental)

Fingers Inc.: Music Take Me Up

Farley "Jackmaster" Funk: The Funk Is On

Fingers Inc.: Never No More Lonely
Posted by Reigning Black
Gaz: Sing Sing (House Mix)

Marshall Jefferson: Ride The Rhythm (Instrumental) (Remix)

Robert Owens: Your Mind

Chip E.: It's House [unreleased hiccup version]/It's Dub

Robert Owens: Bring Down The Walls

Lime: I'll Be Yours [edit with The Clash: The Magnificent Seven and Loleatta Holloway: Love Sensation (Acapella)]

Mr. Fingers: Beyond The Clouds

Jamie Principle: Your Love (early version)

Steve "Silk" Hurley: I Don't Know

J.M. Silk: I Can't Turn Around
Posted by Reigning Black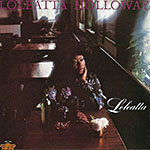 J.M. Silk: I Can't Turn Around

Phuture: Phuture Jacks

B.T. Express: Peace Pipe
The Chi-Lites: My First Mistake (edit)

beats

Kikrokos: Life Is A Jungle (edit)

/Dr. Martin Luther King, Jr.: I've Been To The Mountain Top, I Have A Dream / Free At Last (Excerpts)
Loleatta Holloway: Dreamin' (edit)

Jesse Saunders: On and On (5A)

Jungle Wonz: The Jungle (edit)

James Brown: Bodyheat (edit)