This is the sixth part of a series examining the roots of house music.
There's no denying that Italo disco served as a major influence to Chicago producers. In a previous installment, I listed ten tracks that seemed to get a fair amount of club play. The selections below tended to turn up more in radio mixes, such as Farley's.
Chi Chi Liah: Proud Mary (Bonus Beats)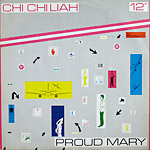 X-Energy Records, 1983
At its heart, this is a breakdancing track. The vocals kill the A side, but thankfully "Bonus Beats" is a seven minute instrumental full of tasty beats and arpeggios.
Fun Fun: Happy Station (Scratch Version)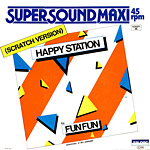 TELDEC, 1983
The original track was from Italy, but Ben Liebrand's mix on this German label is the one to get, thanks to an over-abundance of studio effects that border on the surreal. The bonus beats on Fun Fun's "Color My Love" single are also worth checking out.
Jago: I'm Going to Go (Disco Mix)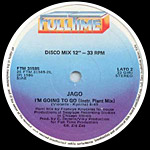 Full Time Records, 1985
It's significant that this was one of Frankie Knuckles' very first remixes, even if the label misspelled his name and club. The fine print states, "Plant Mix by Frankye Knuckles for house Productions at Seagrape Recording Studios in Chicago Illinois." All of the synthesizer lines here are catchy, big, and inviting.
Kasso: Walkman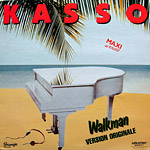 Delirium Records, 1982
Spelled "Wolkman" on first release, this jazzy number perfectly captures a jaunt through a sunny Mediterranean city. Somehow it manages to be cheery without being cheesy.
Plastic Mode: Baja Imperial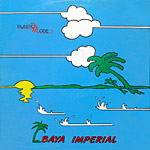 Discomagic Records, 1985
This was the strongest track off a solid self-titled album that still sounds fresh. (It was reissued last year on CD by ZYX.) The production is lush, and while the rap is dangerously off rhythm, it works.
Koto: Visitors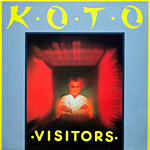 Memory Records, 1985
At first I thought this was too close to "Japanese War Game," but if anything it's a refinement; plus there's a great melodic break-down two-thirds of the way through leading up to a Vincent Price laugh. What's not to love?
Larabell: I Can't Stop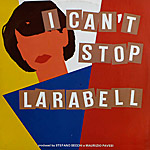 Many Records, 1985
The structure is pure pop, but Larabell's vocals are surprisingly well done, and the chorus is addictive.
Doctor's Cat: Watch Out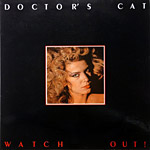 Il Discotto Productions, 1983
This record was so popular in Chicago, it was pressed locally by Danica Records (future home of Frankie Knuckles as The Night Writers). The production sounds decidedly expensive, with a variety of studio vocalists. The chorus borders on high energy. It's impossible not to dance.
Klein & MBO: Dirty Talk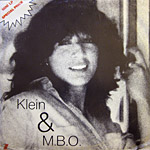 Zanza Records, 1982
One of the earliest records here, with some definite Kraftwerk influences. The beautiful, cold melody truly shines on the instrumental versions.
Ris: Love-N-Music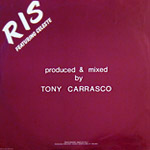 Proto Records, 1983
I've listened to many dozens of WBMX mix tapes now, and this is the track that keeps turning up. The vocal version is embarrassingly awkward, but the instrumental mix builds to the most beautiful break. Is that a synthesized tuba? The beats are house through and through.