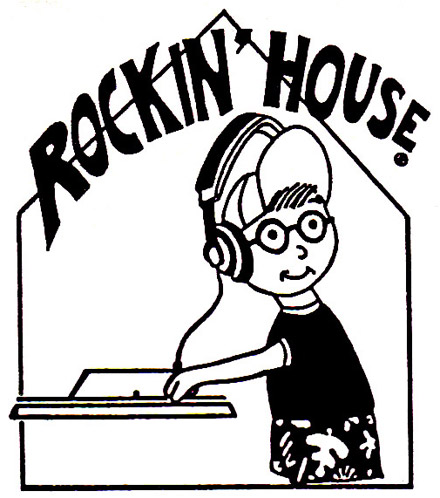 Bakerr's Strange Trip from Punk Rock to Acid House
Rockin' House was an influential record label, though it issued fewer than two dozen singles. Its hits included "House Girl" by Mystic and "Video Crash" by Tyree. Founder Rodney Bakerr (who spells his last name with one r when he's not making music) created many of the compositions himself, including the amazingly intricate acid track "Love Is Happiness (Acid Rain)" (as Jaquarius). Remixers for the label included Mike Dunn and Michael Ezebukwu. Several of Rockin' House's singles were charted by British music magazine NME, even though the label lacked European distribution. In 2007 Clone Classic Cuts officially re-issued Bakerr's "House Girl."
Rodney Bakerr grew up on Chicago's South Side. As a youth, he was a fan of Jimi Hendrix, whom he once saw perform. In the 1970s, Bakerr studied drawing, painting, and electronic music at the School of the Art Institute. One of his teachers was composer Richard Teitelbaum. Around this time Bakerr got into punk and New Wave music, frequenting clubs like Lucky Number, O'Banions, and the Cubby Bear. Among his favorite groups were Bad Brains, Talking Heads, Siouxsie & The Banshees, and The Normal.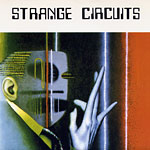 Bakerr soon formed a band, Strange Circuits, which briefly included Stephen George (who went on to join Ministry). The group's 1980 single "Industrial Living" was the first legitimate release distributed by Wax Trax! record store (after a Brian Eno bootleg). The cover art, by well-known painter Ed Paschke, looks like it could have been inspiration for Detroit's Cybotron, but the two songs are more rock 'n' roll than electronic. Bakerr played Chapman stick.
Rockin' House
When Bakerr became an art instructor at the Chicago Vocational Career Academy, his students introduced him to house music. According to Bakerr, "They started bringing house to the classroom…. I listened to it and I said, Well it's just electronic music with a dance beat to it, you know? And I said, Well, I dig this, I think I can do this. Then I started the label, and then we started rolling, and we didn't look back."
The first artists on the Rockin' House label were students where Bakerr worked. According to Bakerr, "Terrence Woodard with 'Jack the Box,' he was a student at CVS [Chicago Vocational School]. I believe Fred Brown, who we did 'House Whop' with, was a former graduate of CVS…. And then later I met Tyree and then it expanded out into a larger group of house people."
Bakerr remembers, "Tyree came to me because he wanted me to put some records out. He was having problems at D.J. International at that particular time, [so he] came to me to help him continue to get vinyl out. And when he came he brought a motley crew with him. Those guys just never left, they just stuck around."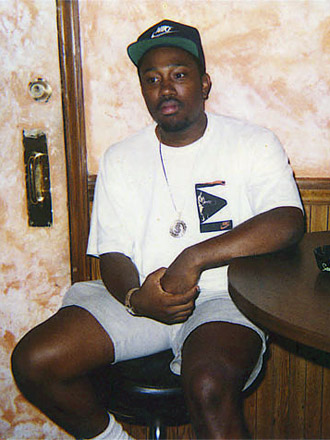 This was 1987, when acid house was taking over as the dominant style. Bakerr insisted his producers use "acid effects." He explains, "From my experience learning about avant-garde and synthesizer music, and also understanding from Hendrix the whole psychedelic movement and rock, I knew that acid would be big in house music."
Bakerr quickly learned what gear to use. "I could hire guys like Mike Dunn, which I did for some of my better records," he explains. "I hired Mike to come in to assist me…. He came with the [TB-]303. Later on I got my own 303, my own [TR-]808, my own [TR-]909. Mike Dunn was incredible…. When we did records like 'House Girl' and 'Numbers' we would set it up with an 808, do a mix with 808, do a mix with a 909, and just run those through."
At the time, Tyree Cooper and Mike Dunn were in fierce competition. Bakerr remembers that for one single, "They insisted that each one would have to clear out the room before the other guy would mix it," in order to hide their working methods.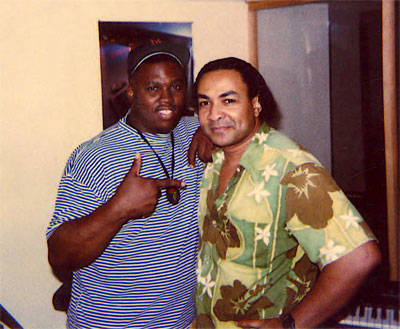 Bakerr made a unique deal with a Jeff Islinger, who ran a basement recording studio in Evergreen Park. Rockin' House artists booked their time directly, but Bakerr would stop by once a week to pay the bills and play the tapes. Bakerr explains, "I would go through and select the ones I felt were good enough to do major projects on. But the guys were always free to go in and experiment with ideas, and at the end of the week I would come through and then choose the ones I thought were good."
Remembers Bakerr, "When we first started making house records… there were old retired guys that would do mastering for me right over there on 95th over behind Evergreen Plaza. And they did incredible work. I did the first two or three records like that." Later Bakerr would switch to a mastering plant in New York, but he admits wistfully, "I really missed the old guys. I could just sit in the basement with them and actually watch the vinyl being cut."
Bakerr continues, "The records were super fat—thick vinyl. The records had an incredibly warm sound…. I think one of the keys to the success of Rockin' House was that we did a lot of recording on analogue boards, old British boards, that had that old, warm sound to them. The first four or five records we did on systems like that, and they sounded really phenomenal."
Ray Barney was Rockin' House's first distributor. At the time, Byron Stingily (who would go on to become a member of Ten City) screened house recordings for him. Later, Bakerr worked with Walter Paas' Cap Exports, but international distribution was all but impossible. Bakerr explains, "If you weren't with the big two or three labels here in Chicago—you know who they are at the time—you practically couldn't get a license deal. This was before the Internet. So if somebody wanted to find you, it would be extremely hard for them to find you. And the big two had all the lawyers sewed up, they had everybody sewed up, and it was very, very hard to get something going overseas if you didn't come through those guys."
Video Crash
Bakerr's rock background gave his label a distinctive sound. He recalls, "I insisted on a lot of those records to put guitar parts in them. Even on our most famous record, 'Video Crash,' I even slid guitar in there on that record! Without Tyree's approval, I just slid it in there…. It was a Gibson SG Standard on that, on the B-side." Bakerr says he added Brazilian percussion as well.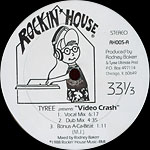 "Video Crash" was Rockin' House's biggest hit, but Bakerr laments, "I never made much money from that [single] because it was bootlegged so badly. In fact, in New York, it got bootlegged as 'Acid Crash' and most people… who know it on the East Coast know that record as 'Acid Crash.' They know the bootleg as the real thing… [and] they had nerve enough to list me and Tyree and everybody on the bootleg!"
Adding to the confusion, Lil' Louis came out with his own version immediately after. In interviews, Marshall Jefferson has claimed credit for Louis's recording. Bakerr believes this is why Tyree insisted he rush out the single listing "M.J." as writer.
Roland Drum Machine Rhythm Dictionary
In the course of promoting his label, Bakerr provided drum patterns for a 1987 book called the Roland Drum Machine Rhythm Dictionary. He got the job after approaching the Roland booth at a Chicago National Association of Music Merchants (NAMM) convention. Bakerr told the Roland representative, "You guys are the number one drum machine for a phenomenon in Chicago called house music." The response was, "House music, what's that?!"
Roland sent a writer to Chicago to interview Rockin' House artists for a six-page story in Roland Users Group Magazine. Bakerr remembers, "I took Roland to their homes and showed these guys working with the Roland equipment, and they took photos and everything."
Then Roland asked Bakerr to provide house music drum patterns for the TR-808 and TR-909. According to Bakerr, they were the first in print. Bakerr enthuses, "A lot of guys around the world learned and got exposure on how to program house from the Roland Rhythm guide…. I'm very proud of that."
The Future
Unfortunately, in the early nineties, sales of Chicago house records underwent a swift decline. Once European producers began to make their own house and techno records, the demand for American imports decreased. Rockin' House's last release was "Acid Life" in 1996. Explains Bakerr, "I saw at the time that house had reached its peak, and that we really couldn't go any further with it at that particular time. The sales weren't as strong as they could have been… and then a lot of the places that pressed vinyl closed up."
Today, Bakerr continues to play guitar and teach art. His artwork is in the permanent collection at the museum of the Art Institute of Chicago. A few years ago, the Chicago City Council passed a resolution honoring Bakerr and his commercial art class for winning five Kodak Gold Key awards.
These days, Bakerr's students are into footwork, a speedy dance style usually practiced to ghetto house or "juke."  One of his students is a member of FootworKINGz, a team that appeared on MTV and "America's Got Talent."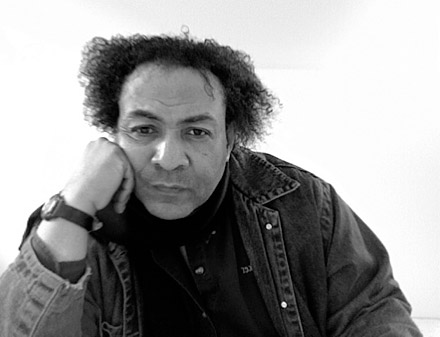 Bakerr has a theory for why house music isn't stronger today. He explains, "I think it was a failure in house that we did not progress beyond, say, acid house or deep house. We didn't go anywhere with it. And I think this is why house eventually faded in Chicago or in America, because we weren't able to really take it further…. If you look at jazz, for instance, jazz might have started as ragtime or Dixieland—actually jazz started as a dance music! They played in pool halls, and then it progressed and got more sophisticated with swing, and then you had be-bop, and then it progressed on into fusion where it was fused with rock music.
"And so jazz was always… something that a musician could grab onto and use and speak that language. And so whatever era, whatever decade, you had a jazz for that era. I felt that house got co-opted by a certain number of guys that [said], This is house and this is what house has gotta be. I think that it should have been open for wider experimentation…." Bakerr cites Jeff Mills and Carl Craig as two artists who have been able to stretch the boundaries of dance music.
For Bakerr, it all comes back to groups of live musicians being able to tour. "If you look at Chicago, very, very seldom do you have groups of three, four guys collaborating on one track. You know, one guy is working [a] computer, another guy is doing guitar, another guy is laying bass, and then they're able to do something and go out and make money." Bakerr explains, "House music needed to grow and mature with the artists. It's very hard for a guy, forty, fifty, sixty, up there still talking about 'Jack Your Body.' It was cool when you were twenty! But fifty, sixty, it has limits."
Note: Rodney Bakerr passed away May 26, 2021 at the age of 70.