Definitive Jux, 2006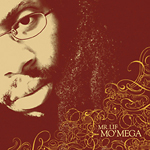 Mr. Lif teams up with El-P for his first album in four years. Lif's monotone rap cuts through El-P's gritty production on "Ultra/Mega." "Brothaz," on the other hand, is too busy, with swirling guitars and keyboards vying for space. Lif's lyrics are angry and political: "Fact three, the Bush administration's worth nuthin'…. oh you ain't know them flood waters was coming?" He similarly takes President Clinton to task for ignoring Rwanda.
"The Fries" is divided into three parts, with a slowed-down Barkay's "Holy Ghost" break half-way through. On "Take, Hold, Fire" featuring Aesop Rock, Lif compares the drug war to apartheid. Aesop's verses verge on the nonsensical, as usual. His style has definitely grown on me. On the funny "Murs Is My Manager," Murs tries to get Lif to rap with Al Gore and to wash his dreads. Edan's funky horn-studded production is a breath of fresh air. Later, the sexually charged "Long Distance" is decidedly creepy.
Between Mr. Lif's unrelenting intensity and El-P's thick, lo-fi breaks, this is one exhausting album. "For You," Lif's monologue to an imaginary daughter is probably the most poetic track. The lighter subject matter allows his lyrical skills and his remarkable honesty to really shine.