This is the fourth part of a series examining the roots of house music.
House and techno were both heavily influenced by prep dance scenes. Some of the biggest and earliest parties were held at upper-middle-class schools. Chicago and Detroit DJs played artists like James White & The Blacks and The B-52's without irony while New Wave music was at the height of its popularity. For lack of a better term, I'm calling these rock, punk, and synth-pop tunes "left-field," but in Chicago they were all called "house."
Liquid Liquid: "Optimo"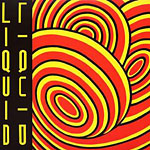 99 Records, 1983
This funk-rock band is best known for "Cavern," whose bassline Grandmaster Flash used on "White Lines." In Chicago, however, "Optimo" was the jam, thanks to its dense, frenetic percussion.
ESG: "Moody (Spaced Out)"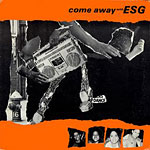 99 Records, 1983
ESG was formed by three sisters from the South Bronx. As with Liquid Liquid, the hip-hop and house communities embraced different tracks. The former sampled heavily from "U.F.O." while the latter preferred the conga-heavy "Moody." The definitive mix appears on the album Come Away with ESG.
Rolling Stones: "Undercover of the Night"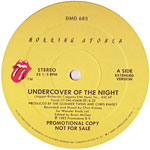 Rolling Stones Records, 1983
Mick Jagger must have been quite the club-goer in the early eighties. This dubby effort seems heavily inspired by Arthur Russell's Dinosaur L track "Go Bang."
[mp3 excerpt removed]
Ian Dury & The Seven Seas Players: "Spasticus Autisticus (Version)"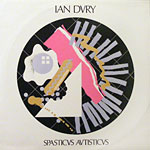 Polydor, 1981
Look beyond the goofy vocals, and you'll find a much-sampled synth line. In fact, François Kevorkian used it on Gayle Adams "Love Fever" later the same year.
Brian Eno & David Byrne: "The Jezebel Spirit"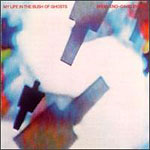 Sire Records Company, 1981
Ron Hardy used to play this eerie exorcism-themed track from My Life in the Bush of Ghosts, a collaboration between ambient pioneer Eno and Byrne (of Talking Heads fame).
Chris & Cosey: "Gardens of the Pure"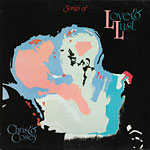 Rough Trade, 1984
I'm not sure how much this track actually got played, but I've heard a couple of people mention it, and I think it's cool that it was on DJs' radar. Chris Carter and Cosey Fanni Tutti were Throbbing Gristle members, and this is off their album Songs of Love & Lust. Chicago's Wax Trax! Records reissued it in 1990 but it's been out of print since.
Anne Clark: "Our Darkness (Remix)"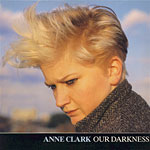 Ink Records, 1984
Part punk, part synth-pop, this UK single features spoken-word poetry over a sparse mechanical beat. It was quite popular in Chicago clubs.
Night Moves: "Transdance (UK Club Mix)"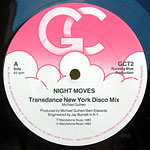 GC Recordings, 1983
Another UK synth-pop favorite, an early version of which was released in 1981. There was even a Chicago cover on Gallifré's Chicago Boogie Rhythm Tracks EP.
Liaisons Dangereuses: "Avant-après Mars"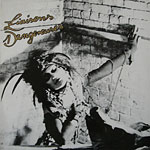 TELDEC, 1981
The self-titled album by this German industrial group provided plenty of fodder for Chicago house DJs, who also played "Peut Etre…Pas" and "Los Niños Del Parque." The Roadrunner Records reissue actually has better sound quality than the recent Hit Thing one.
Noise Abroad: "Vent That Spleen"
EMI Music, 1983
I'll conclude with some obscure Belgian electro. Apparently this is Noise Abroad's only single. I tracked down a copy at Gramaphone after hearing it in a couple of Ron Hardy mixes. The chopped-up vocal tape loops sound straight off an Autechre album.