http://charlotteskitchendiary.com//com/.zip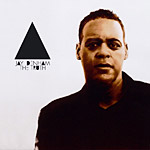 http://charlotteskitchendiary.com/2014/06/20/some-summer-fruit-salads/ I have to give props to Denham for originality, because this is one weird album. The title track, written and co-produced with Anthony "Shake" Shakir is pure house with a woman singing atonally and Denham speaking pretentiously over synth strings and bleating bass. A little goes a long way. "Come On" features embarrassingly cheesy quasi-sexy samples over energetic, filtered bass. The beats kick in with high-energy gusto.
"Sweet Jesus" is fun, though, combining overt pot references with trademark Detroit synths. It's fast, too. I just wish it were longer with some instrumental parts. Speaking of which, "The Long Way," "Germs," "Electro Static," and (perhaps best of all) "Whispers" are instrumental and deep. I can definitely dig them.
Buy Ambien Online Europe The other tracks may work well in clubs, but I don't see them having much life beyond. Like many Detroit-area artists, Denham's releases are few and far between. I realize it's a lot to ask, but I crave more output and less pop.