Resopal Schallware, 2009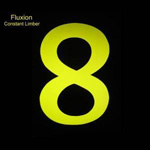 Resopal continues its prolific output of releases, this time with a full-length work from Konstantinos Soublis under his Fluxion moniker. Fluxion has been active since end of the '90s, having produced music for labels such as Chain Reaction. He only recently joined Berlin's Resopal, hitting record shop shelves last May with the successful 12" "Breath Mode / Fickle".
Constant Limber continues those two tracks' brilliant mixture of vintage dub and deep grooves with twelve hybrid tracks that could be played on a techno dancefloor or enjoyed at a home listening session.
The album opens with "Sub Marine," pure Echocord style—seven minutes of dubby atmospherics created with an expert use of vintage analog equipment and noise generators. "Thumb" hits a crescendo of mood with layers of chord stabs ascending and descending over a majestic dub phrase. "Marching" and "Breath Mode" hold the listener's attention. Detroit synth pads form the percussive melody for a clubbing effect.
Next is "Midnight Call", the only track with vocals in the entire album. Despite the gracious voice of the female singer, melody and sung parts are not nicely combined, and the result is quite disappointing. Luckily the album contains another (dub) version of "Midnight Call" delivering deep space echoes with no lyrics. Other highlights of Constant Limber include "Sub Surface," a soundscaping momentum expertly blended to communicate emotions, and "Current Flow," pure vibrating exercise of dub techno that perfectly closes the album.
My suggestion is to get this album, put it in your iPod, find a secluded beach or high mountain plateau, close your eyes and enjoy it.