This is the first part of a series examining the roots of house music.
To most older Chicagoans, the music listed here is house. Just as hip-hop started as a certain way of playing breaks, house was initially a sound cobbled together from other sources. One of those sources was Italy. In the early eighties, Italian disco producers were experimenting with simple drum tracks and new, inexpensive synthesizers. Chicago DJs and dancers couldn't get enough of this raw new sound.
These ten tracks are still local favorites. As you will hear from the samples, some were so influential, they could even be mistaken for Chicago productions
Stopp: "I'm Hungry (Caramba Mix)"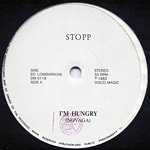 Discomagic Records, 1983
This Alessandro Novaga production has the grittiest synth line. While the vocal version was too cheesy for play, the Caramba Mix is basically a dub, reversing some of the vocals, and dropping out the rest. The result is over eight minutes of electronic drums with the occasional haunting melody.
Gaznevada: "I.C. Love Affair"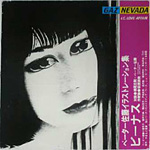 Italian Records, 1983
A track built from arpeggios, this one has seemingly nonsensical English lyrics. Still, women sing sweetly, and the bassline and beats are wonderfully mechanical.
Koto: "Japanese War Game"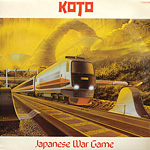 Memory Records, 1983
This record has a softer, almost pop sound, but the breakdown in the middle is cool.
Doctor's Cat: "Feel the Drive"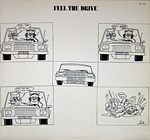 Il Discotto Productions, 1983
Like the Stopp track above, this one has a great square bassline. The chorus is a bit cheesy, but the synth melody really works. It seems Ron Hardy would also play the Ben Liebrand remix.
Tullio de Piscopo: "Stop Bajon (Primavera)"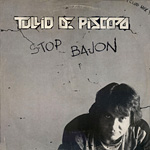 Bagaria, 1984
While not typifying the Italo sound, this swinging big-drum tune is catchy in its own way. Something about the arrangement captures the feel of a summer night. Theo Parrish has been known to drop this into his sets.
My Mine: "Hypnotic Tango (Instrumental)"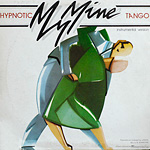 Progress Record, 1983
You may recognize this from Carl Craig's sample, but the track was so popular in Chicago the vocal mix was played on WBMX. The synth line was way ahead of its time.
Klein & MBO: "The MBO Theme"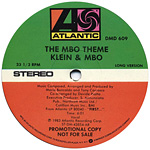 Atlantic, 1983
Initially available in 1982 on their debut album De-Ja-Vu, this cut is a perfect example of Carrasco & Boncaldo's production style. Lush, melodic electronics anticipate an aesthetic which would become popular a full decade later in Detroit and the U.K.
Alessandro Novaga: Faces Drums 3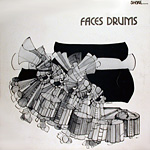 Shake Records, 198?
It's not clear who these simple drum tracks were intended for—DJs or other producers? Whichever the case, this one did and still gets a lot of play around town (though usually mixed with something else). It was probably the inspiration for Chicago-produced DJ tools like Virgo's Go Wild Rhythm Trax (Other Side Records, 198?).
Trilogy: "Not Love (Instrumental)"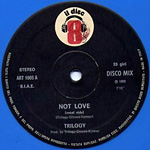 Il Discotto Productions, 1982
The vocal version could have been an American pop song a few years later. In 1982, the instrumental version must have seemed ahead of its time. The electronics are dramatic and dynamic, with a hint of acid.
Kasso: "One More Round"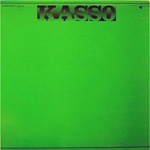 Banana Records, 1981
This cute melody (an album cut, initially) was a Frankie Knuckles favorite—so much so that he remixed it. Co-producer Claudio Simonetti was a member of Goblin, whose Suspiria soundtrack (Cinevox, 1977) is cited as an influence by Detroit techno artists.