±G6PD, 2008
If you like Analord and The Tuss, chances are you'll love these two new 4-track EPs from Israel. Fava Beats is a collaboration between ±G6PD label founders Yaniv Navot and Eliad Wagner. Both CDs are outstanding.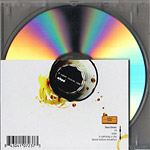 Start Stop starts with a groovy intro, then heads right into intricately programmed beats on "Soda." Filtered keys flit over rattling snares until a TB-303 kicks in with acid squelches. The ending, however, is surprisingly meek. On "Is Samstag a City" the 303 is almost manic, the beat more electro with bursts of noise. It's a great track! Likewise, "Blood Before Breakfast" is fast and furious, with note bends and a chimed melody It winds down dramatically at the end.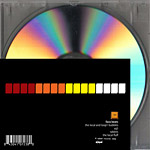 Fava Beats' second (upcoming) EP, Tap, is just as strong. "The Local and Loop1 Bubbles" starts with a familiar Aphex-y synth line which is then cut up a bit. "Sq5" is where things really take off. The bassline is intense, weaving and morphing among percussive taps. The track builds beautifully, but alas it ends too soon. "Rabbits" is playful and busy. Again, the AFX influences are obvious, but the composition is so well done, I certainly don't mind. There's even a nice jazzy interlude at the end. "The Local Fluff" acts as an appropriate closer, with a cinematic theme over broken beats. I hope Navot and Wagner continue to work together as a duo. These tracks really made my day.