Buy Valium Malaysia Modern Love, 2008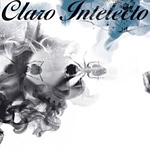 Buy Xanax 2Mg Cheap I've enjoyed this album often over the past few weeks. Metanarrative opens with "Operation," pure UK techno with warm synth tones and a reverberating two-note query. But "Harsh Reality" is where things really pick up. The bass is sweet as honey. Bells and minor chord tones reference the golden age of intelligent techno, combining melody with a dance beat. "Innocence" and "Before My Eyes" are more subdued. Both play with deep, old-school house basslines.
Can I Buy Ambien At Walmart "Gone to the Dogs" is a tech-house/dub techno hybrid which almost seems out of place after the first four tracks. It is dark and edgy and a little too dry. Likewise, "Nodrex" is hard and cold in comparison to the more analogue-sounding pieces which precede it. Thankfully "Dependent," previously released as a single-sided white label, offers a return to retro sounds, with a Speak & Spell saying, "Rhythm," over repetitive keys, low register pulses, and panning hi-hat smacks. "Beautiful Death" is a lovely goodbye, with soft, weeping synths and slow-moving bass. It reminds me of one of Aphex Twin's ambient works. At a mere forty-five minutes or so, this is one release that ends way too soon.