Quietus, 2009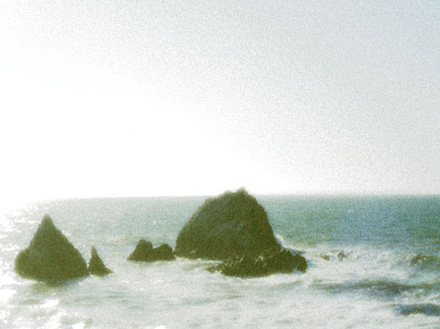 It's early morning, just before dawn, and I'm sitting in my studio in front of the computer screen. I take my hands off the keyboard and listen to the music that comes out from the speakers: two minutes ago I finally opened my personal hand-packaged copy of We Were the Sun by Bvdub.
Bvdub is not only a simple moniker for Brock Van Hey, it's his inner soul—his most personal and intimate creative zone. 2009 was a busy year for Brock. He first worked on White Clouds Drift On and On, released on Echospace—managed to step away from deep beats and dub techno and, as he told Gridface last year, focused on his project of a full-length ambient album. First (in March, for Smallfish) came To Live, twenty minutes of pure poetic ambient melody, and now he has just packaged (he literally hand copies, labels, and numbers each Quietus CD-R one at a time) another little jewel.
We Were the Sun is an album made of only six tracks, each with a lengthy average time of 15 minutes except for the last, shorter, composition.
It's clear that when "It Mattered Once," the first track of this work, kicks in, we simply have to abandon everything we are doing and just focus on the music. Suspended chords play with ethereal tones and with a faraway voice; the melody grows and suddenly slows down: this sublime minimal-ambient makes me think of a vintage Ryuichi Sakamoto, just warmer, more intimate. "Will You Know Where to Find Me" is an exercise of grooving elements and layers; a celestial voice calmly stretches to the horizon and gently fades away. At this point of the album we have already closed our eyes, and we probably imagine to be somewhere very far away.
"Live to See the Day" is pure poetry: sublime and melancholic, an album within the album. Trickling pianos and reverberating tones work together to create a new ambient manifesto, perhaps setting the tone for all future ambient productions and efforts.
We Were the Sun is printed in a limited number of 300 copies and it's unfortunately sold out. If you are not one of the lucky few owners of this album, you can listen to samples of the six tracks here, and maybe hope for a reprint: this is music that definitely needs more generous distribution.