Kimochi, 2011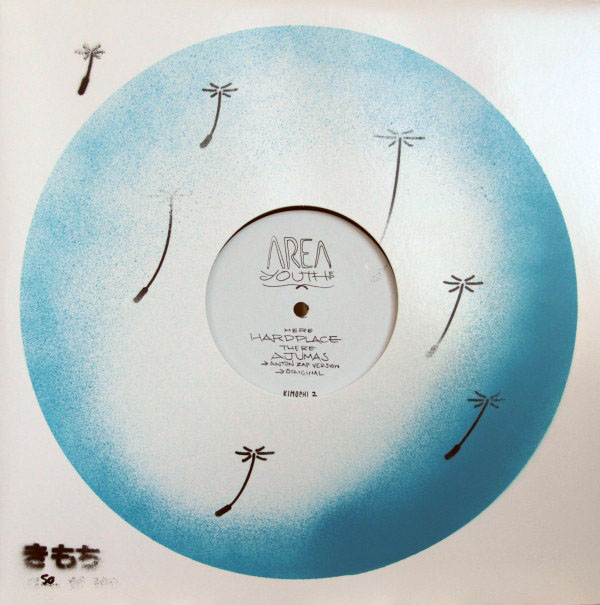 I'm a few months late to this EP, the second release on Area's new label. Area is better-known as m50, host of etc radio on WNUR's Friday Streetbeat. I know him to be a friendly, dedicated supporter of electronic music.
The music here befits its soothing, hand-painted sleeve. "Hardplace" moves slowly with continuous chords and muted, atmospheric percussion. At the end, bass notes tumble in an improvised solo before dropping away, leaving only an analogue synthesizer drone. It's a really lovely piece.
Anton Zap's mix of "Ajumas" on the flip is deep and dubby. Synthesizer notes squirm as though they're alive. At times, sheet metal reverberates to the steady beat. The closer I listen, the more I hear shifting in the background, like a giant machine slowly drifting.
Area's original mix is more dissonant. Textured feedback-like tones sound over a simple synth pattern and basic drum sounds, evoking wind moving through sculpture. I'm always glad to hear experimental elements incorporated into an uptempo piece.
Keep an eye out for the label's next release from Brothomstates under his Airliner Series guise, also set for limited-edition vinyl.