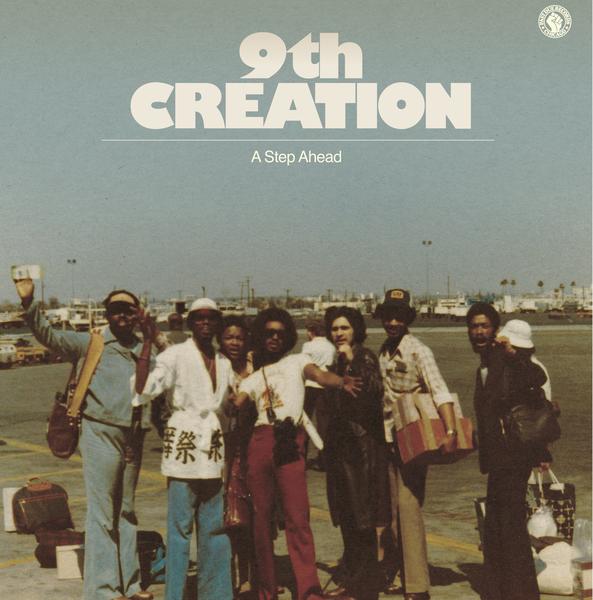 Formed by brothers A.D. and J.D. Burrise in Stockton, California, 9th Creation was one of the funkiest bands to emerge from the West Coast in the 1970s, but stardom was always just out of reach. Today, they are best remembered for the frequently-sampled song "Bubble Gum," but they recorded a wealth of creative material, and their story could be a Hollywood movie.
9th Creation appeared on Soul Train in 1975 and were filmed for a scene in a blaxploitation movie, of which only a single copy survives. The group rehearsed out of J.D.'s garage, drawing fans to park on the street and listen. All of the band's record deals (with Pye Records, Prelude, and Hilltak), were short-lived. Their tours included locations like Saskatchewan, Canada and Little Rock, Arkansas. In 1978, 9th Creation played in Japan for three months, but they ended the tour early when members got homesick.
Tragically in 1982, a drummer for the band murdered saxophone player Larry Proctor in a dispute over money. The band never fully recovered, but the music they recorded stands testament to their talent and perseverance.
Now Past Due Records has reissued the band's three albums, Bubble Gum, Reaching for the Top, and Superheroes. A Step Ahead is an album of lost material, recorded at a studio that was raided for drugs, resulting in the seizure of the band's master tapes. Luckily, trombonist Mike Micenheimer saved cassette tape dubs of some of the sessions, which range from fun, uptempo boogie cuts to two sweet ballads.
A Step Ahead is available as an LP or CD with liner notes by Jacob Arnold and numerous vintage photographs. Band members A.D. Burrise, Mike Mena, Donnie Ray Allen, Thad Bourland, Steve Mason, and Mike Micenheimer all contributed to the story. The CD includes bonus tracks from the Love Crime EP (also available on vinyl), the "Mellow Music" 7-inch, and some demos. Get it now from Jerome Derradji's Past Due Records!