Omar-S: "Plesetsk Cosmodrome"
FXHE Records, 2010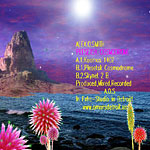 Alex has been on a roll lately. I'm still digesting his last record, yet here he is with a completely different-sounding EP. "Kosmos 1402" takes up the entire first side with gritty, distorted snares and spacey synths. There is a break-down, then another build-up with snorts of what may be thunder or waves. This one seems like more of a home-listening track to me—the perfect soundtrack to a worn sci-fi paperback.
The reverse side's label depicts a crowded star-field above a blue-gray planet-scape. The title track is dark, dramatic, and dare I say "intelligent" (in the classic sense). Low-end notes phaser like some old Warp Records track and the melody is superb. A voice announces, "Too black, too strong." Next strange samples describe some scary idea of Utopia. Chimes flitter, then "Skynet 2 B" kicks in with a fat house bassline, only to end abruptly like an abandoned experiment. There are primitive locked grooves at the end of each side. I can't tell whether the sounds they generate are intentional, but they do resemble space transmissions. This EP might not be to everyone's taste, but I feel like it was designed specifically for mine. It connects IDM, house, and techno in one glorious swoop!
Disco Nihilist: From One Place to Another
Construction Paper Records, 2010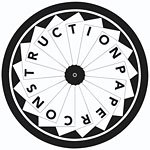 Disco Nihilist is expanding his sound, and the result is a much more mature record. On "Easy," clear, pure synth notes glide over old school bass and beats. A 303 squelches to life at the end. "Leaving Bull Creek" has a similar gait, but the 303 line is more subdued, with subtle changes. "Gallop" reminds me of early Joey Beltram, with a big pulsing bassline and Doppler-shifting siren-like notes. "SH101 Acid" closes out the EP with two hard, minimal acid lines and a waterfall of changing claps and kicks. Beats stutter into a march at the end. "Easy" may please the heart, but the rest of this record is aimed squarely at the dance floor.
Hieroglyphic Being: The Mysteries of Life EP
+ + +, 2010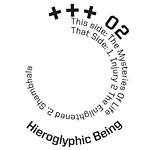 I'm not sure I completely understand Jamal's concept for this new label, but he described it as a way to showcase his output chronologically. It's as if he's restarting Mathematics with only solo projects—as though he never released for anyone else. Jamal has been digging through boxes of nineties tapes, so any fan of his more primitive side is sure to be pleased. The title track has some kind of mysterious sheen. Glassy synthesizers are varnished in layers of dubbing. The bass sounds like a distant airplane. Snares explode like thrown paint.
"Injury 2 the Enlightened" has an almost industrial beat. Treble squiggles and chimes dance in a techno track gone crazy. "Shambhala" starts with piercing high notes in the piccolo range. Smeared snares sound almost military. I can honestly say no one else is making music this way.