Winter's made its return here in Chicago after a week of warmth. In such weather, there's nothing better than staying home with a stack of new records from the usual suspects. I'm eagerly anticipating a new reissue from Let's Pet Puppies, but in the meantime lets get down to business.
Omar S: "Blown Valvetrane"
Sound Signature, 2009
I'm one of those who prefers the techno side of Omar-S, so this single suits me perfectly. The title track is a simple conceit with constant cyclical filtering of a lo-fi synth groove. It's brutally unrelenting, but surprisingly smile-inducing. Near the end the rhythm slows to a crawl before regaining speed like a lumbering post-apocalyptic road train. "Busaru Beats" is dense with percussion sounds not usually heard together. It's like every preset on a keyboard was used to create a tribal video game world. "Deep Valve Cover" starts out a bit (early) Plastikman, but once the chords kick in, it's on another level altogether.
Scott Grooves: "Detroit 808"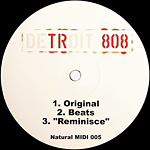 Natural Midi, 2009
While the original version of this doesn't do much for me, the Dub Delay mix by Panther is hypnotic. Chords decay over a simple house beat for a pleasant end-of-the-night cut. Part II introduces a stuttering voice and timeless synths. It's actually quite IDM.
Patrice Scott: "Far Away"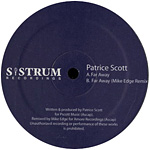 Sistrum Recordings, 2009
Third up is yet another stripped-down track. Strings shift between two sustained notes over an ever-present kickdrum and changing, spacey bleeps. The Mike Edge Remix adds LFO bass and even more synth layers, again bringing things into so-called intelligent techno territory.
VA: Music Institute 20th Anniversary (Pt 1 Of 3)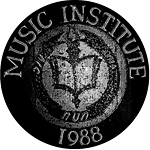 NDATL Muzik, 2009
I'm a bit disappointed by this one. The rhythm tracks on the A-side strike me as too simple. While they were probably good DJ tools back in the day, they seem more dated than classic now. The B-side vocal tracks are pretty straight-forward, if occasionally lo-fi, house. Lots of new twelves claim to be unearthing old, unreleased material, but I'm left wondering if these tracks are truly representative of the Music Institute back in the day.