Nukubus: Europa EP
SD Records, 2007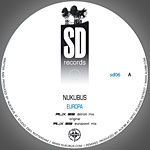 Rotterdam-based Nukubus was heavily influenced by the Detroit sound, so on his latest 12, he's managed to secure two Aux 88 remixes. The first one is smooth and sweet with electro phasers, dubby chord stabs, and a chugging melodic bassline. The "Aux 88 Europoort Mix" is my favorite, though, with dry snares, twinkling chimes, and the occasional low-end surge. The original version of "Europa" is surprisingly IDM, with an Autechre "Flutter" beat and big, slowly panning pulses. Melancholy synths build quite beautifully. This is a fabulous single, and it is available through several digital download stores.
Mr. G: "U Askin'?"
Rekids, 2007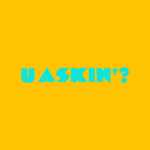 The A-side of this single is minimal deep house with playful vocal samples. The beat is rattley, the bassline simple yet powerful. Old-school sonar and sirens periodically appear. But it's the B-side that really takes off. Marcel Dettman provides a superb dubby techno mix with deep decay and echo. A simple kickdrum provides a grid for a slow-building synth line which morphs from acid squelches into a noisy saw-like buzz. It peters out after eight and a half minutes, but I wish it were twice as long. It's a great, original-sounding cut.
The Plan: "Plan B"
Submerge, 2007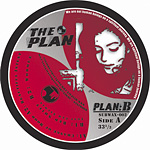 Finally following up on their excellent debut from two years back, The Plan have crafted a joyous EP that celebrates the full spectrum of Detroit styles. "Change of Mood" is upbeat, lush, and melodic with plenty of analogue synths. The bassline is rapid and catchy while old-school sounds dance and play. "Beautiful Intent" has an electro beat, but otherwise it's familiar and somewhat nondescript. "Red Shift" is straight-forward techno and is undoubtedly the biggest attraction for DJs. A fat analogue bassline shifts underneath busy percussion and strings. On "Worque," a Chuck D-sounding sample proclaims, "Work this style!" as pianos, strings, and a female vocal glissando play over a Latin beat. A bouncy bass drop ties it all together. This EP is just the right combination of retro sounds and new ideas.