Nonresponse, 2009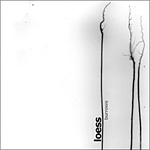 This compilation of Loess rarities and unreleased material, old and new, is a pleasant surprise. Bass-heavy beats on "Lull" meld with shifting, atonal electronic horns. "Schoen" is more low-key, with layers of drones and rattling percussion. "Troper" picks up the pace again with a hip-hop beat. Two lines of breathy notes form a duet of sorts.
"Bud" feels new, contrasting dubby reverb with a flat tapped beat. "Selkuth" is long, but indistinct. I feel like it's always on the verge of melody. "Spetaelska" is obviously influenced by Boards of Canada, sounding like a warped music box. Nyckel is more original, with instrumentation that feels Middle Eastern. "Cyanor" is even better, with encompassing treble organ and pulses of distortion.
This album strikes me as a celebration of the past ten years of electronica. For the most part, these sounds no longer seem futuristic, but they make for a good Sunday morning listen. Who would have thought IDM would become my comfort music?
As a side note, it's great to see Loess' Nonresponse label resurrected after a five-year absence. The new Proem album Till There's No Breath is straight-up IDM as well.