Pronounce Records, 2008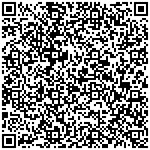 Despite the recent glut of dub techno records, it seems I still can't get enough of the sound. This compilation is the first release on Detroit-area Pronounce Records. Most of the artists are new to me, but they have all perfected the art of crafting deep tracks with reverberating chords and slow, heavy bass.
The collection begins with Decoside's "Storm Slowly." Single-note crescendos and cascading reverb form a digital ocean over shuffling bass depths. On "Polar Ice," Biodub chooses similar sounds, but with a speedy beat and less minimal bass. "Grey Days" by Havantepe is dense but dance-able with an intoxicating rhythm. Dubatech's "All Those Yesterdays" shimmers with chord echoes over a basic bassline. Something about it reminds me of early house music—it would be a good track for late-night driving.
Quantec contributes "Particular Reversion," with its Maurizio-esque bassline and familiar chord reflexions. Lossless and Dominique Jacquinet's tracks both have a Detroit feel. The former is reminiscent of Model 500's "Starlight." "7H AM People" by Aku Aku combines a house beat with minimal techno tones. Atheus' "Basic Reaction" is a "Phylyps Trak" tribute, while Grit's "Homage" reminds me of Redshape.
Some of the early tracks in this collection blend together, but thankfully there is more variety towards the end. As much as I like this CD, in the back of my mind I worry the dub techno sound is getting too predictable. At their best, Basic Channel would explore one set of sounds on a thirteen-minute side, then (supposedly) re-configure their studio for a new experiment. Their output ranged from collaborations with Detroit heroes like Jeff Mills, Carl Craig, and Juan Atkins to locked grooves of mere surface noise. I would love a return to those days when the possibilities seemed endless.