Frankie Knuckles Mixes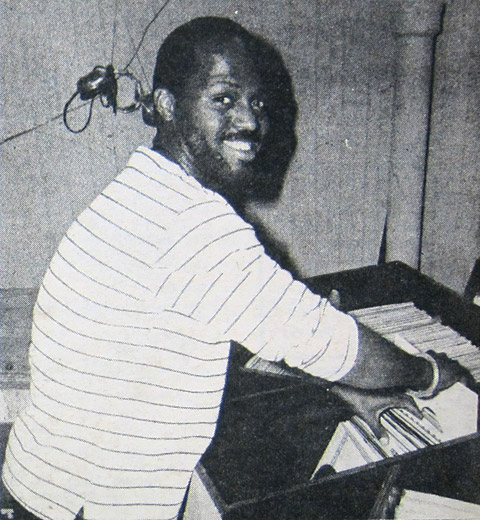 Frankie Knuckles may have been the first DJ superstar. Robert Williams encouraged Frankie Knuckles to move from New York to Chicago in 1977 to headline his new juice bar, the Warehouse, at 206 S. Jefferson Street. Knuckles became famous for spinning disco classics and obscurities alongside the latest underground cuts.
In December 1982, Knuckles moved to the Power Plant just as local producers started making recordings. The Power Plant closed suddenly in late 1985, after which Knuckles spun briefly for WBMX, Medusa's, Coconuts, and Gallery 21. In 1987, with house music climbing the British pop charts, Knuckles left for London. After a few months, he returned to New York to focus on production work. In 1997 he won a Grammy for Remixer of the Year after working with Toni Braxton, Michael Jackson, Janet Jackson, Lisa Stansfield, Mary J. Blige, Chaka Khan, and the Pet Shop Boys.
Below are tracklists compiled from early mixes found at deephousepage.com. They illustrate the wide range of music Chicago youth called "house." Additions and corrections are welcome.
Key: Chicago Detroit Europe
Warehouse Era
#41. frankiew.rm
Live at the Warehouse, 1982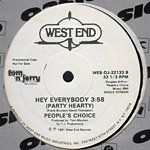 Yello: Bostich

Forrrce: Keep on Dancin' [bassline]
Taana Gardner: When You Touch Me
Billy Nichols: Give Your Body Up to the Music
Peech Boys: Don't Make Me Wait
Sparque: Let's Go Dancin'
Loose Joints: Is It All Over My Face
People's Choice: Hey Everybody (Party Hearty)
Forrrce: Keep On Dancin'
Hi Voltage: Somewhere Beyond
Skatt Bros.: Walk The Night
D-Train: Keep On
#85. frankie13.rm
Ecstasy, Passion & Pain: Touch and Go
Pam Todd & Love Exchange: Let's Get Together
Two Tons of Fun: Just Us
Billy Frazier & Friends: Billy Who?
Dr. Buzzard's Original Savannah Band: Cherchez La Femme
Loleatta Holloway: Hit and Run
#194. frankie120.rm
intro
The Whatnauts: Help Is on the Way (break)
Le Pamplemousse: Le Spank
Rose Royce: Do Your Dance (edit)
Skyy: First Time Around
#253. frankie702.rm
Live at the Warehouse, 1982
Talking Heads: I Zimbra
Elektrik Funk: On a Journey (I Sing The Funk Electric)
Sharon Redd: Beat the Street
Jocko: Rhythm Talk
#808. frankiewarehouse1981a.rm
Live at The Warehouse, Chicago 8/28/1981
Skatt Bros.: Walk The Night
Giorgio Moroder: I Wanna Rock You
Debbie Jacobs: Don't You Want My Love
Modern Romance: Salsa Rappsody
Plunky and Oneness of Juju: Always Have to Say Good-Bye
Dynasty: I've Just Begun to Love You
New Birth: Deeper (Instrumental)
Ashford & Simpson: It Seems to Hang On
Geraldine Hunt: It Doesn't Only Happen at Night
808. frankiewarehouse1981b.rm
Live at The Warehouse, Chicago 8/28/1981
Henderson & Whitfield: Dancin' to The Beat
Black Ivory: Mainline (break)
Weeks & Co.: Rock Your World
Loose Joints: Is It All Over My Face
Roy Ayers Ubiquity: Running Away
D-Train: You're The One For Me (Instrumental)
Ednah Holt: Serious, Sirius Space Party
Kraftwerk: Numbers/Computer World 2
Power Plant (and Beyond)
#5. frankie1.rm
1986-1987
Nightlife Unlimited: Peaches & Prunes (edit)

Chip E.: It's House

House People: Godfather of House

Farley Jackmaster Funk: Farley Knows House

The It: Donnie

Frankie Goes to Hollywood: Relax (Sex Mix)

Craig Loftis: Yes It's Right (unreleased)

David Joseph: You Can't Hide (Your Love From Me)

Mr. Fingers: Mystery of Love
#8. frankie2.rm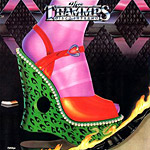 Warehouse, 1979 ~1983?
Steve Harvey: Tonight (Dub Mix)
Rodney Franklin: The Groove
Roy Ayers Ubiquity: Running Away
Chaka Khan: I'm Every Woman
Stevie Wonder: Do Like You
The Trammps: Body Contact Contract
The Trammps: Love Epidemic
Two Tons of Fun: I Got the Feeling
#26. frankie5.rm
WBMX ~1988
Leonore O'Malley: L'amour Toujours
Ripple: The Beat Goes On and On
Anthony White: Block Party
Love Committee: Law and Order
#49. frankie8.rm
WBMX 8/30/1986
Pam Todd & Love Exchange: Let's Get Together
Heaven & Earth: I Really Love You
Positive Force: We Got the Funk
Brass Construction: Walkin' the Line
Raze: Jack The Groove

Jamie Principle: Your Love (edit)

Patrice Rushen: Haven't You Heard
Patrice Rushen: Never Gonna Give You Up
Raww: Don't You Try It
#59. frankie10.rm
Power Plant, 1984-1985
Chi Chi Liah: Proud Mary

Broadway: Kiss You All Over
ADC Band: More & More Disco
Wood, Brass & Steel: Funkanova
Crown Heights Affair: Far Out
The Originals: Down to Love Town (break)
Johnny Hammond: Los Conquistadores Chocolates
The Trammps: Disco Party (edit)
The Trammps: Disco Inferno
Bo Kool: (Money) No Love
East Coast: Meat The Beat
Suzi Lane: Harmony
Kebekelektrik: War Dance
Tata Vega: I Just Keep Thinking About You Baby
#128. frankie84.rm
~1983-1984
Thelma Houston: I'm Here Again (edit)
Dee Dee Bridgewater: Bad for Me (edit)
The Originals: Down to Love Town (break)
The Dells: Get on Down (edit)
Persia: Inch by Inch (edit)
#142. frankie92.rm
Live at Club C.O.D, [late] 1980s
Harold Melvin and The Blue Notes: Bad Luck [echo]
Side Effect: Always There

Fingers Inc.: A Path

B.T. Express: Peace Pipe (edit)

Shawn Christopher: People of All Nations

Don Armando's Second Avenue Rhumba Band: Deputy of Love (edit)
Sylvester: Living for the City (Dub Version)
Harry Thumann: Underwater
#173. frankie102.rm
First WBMX mix '80s
Jimmy "Bo" Horne: Spank/The Whispers: And the Beat Goes On (edit)

Fingers Inc.: It's Over

Willie Colón: Set Fire to Me (Inferno Dub)

J.M. Silk: I Can't Turn Around
#182. frankie105.rm
Live at the Power Plant, 1985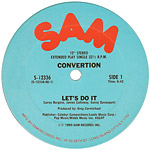 Jamie Principle: Your Love (early version)

Chip E.: MB Dance

Jackmaster Dick's Revenge: Sensuous Man Goes Disco (unreleased version)

Double Exposure: My Love Is Free (Disco Madness Remix)
The Dells: Adventure (No Way Back - No Way Back Pt. 2) (edit)
Lenny Williams: Midnight Girl (edit)
Convertion: Let's Do It
The Whatnauts: Help Is on the Way (break)
Cheryl Lynn: You Saved My Day
#272. frankie847.rm
Live at the Power Plant, 1980s
Giorgio Moroder: E=MC²
Giorgio Moroder: I Wanna Rock You

Jungle Wonz: The Jungle

Frankie Knuckles: You Can't Hide

Carolyn Harding: Memories

Robert Owens: Bring Down the Walls

J.M. Silk: I Can't Turn Around

Harold Melvin and The Blue Notes: The Love I Lost
Jamaica Girls: Need Somebody New
#330. frankie1015.rm, 360. pplant2.rm
Live at the Power Plant, 1984
Dolos: Night So Right
Affinity: Don't Go Away (Runaway Dub)
The Players Association: Love Hangover
Double Exposure: My Love Is Free
Loleatta Holloway: Runaway
Herbie Hancock: Stars In Your Eyes
Enchantment: Settin' It Out

Forrest: She's So Divine (The Trix)

Victor: Go' on Do It
#373. frankie108.rm
Live at the Power Plant, 1983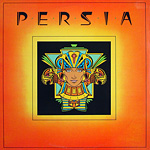 Tia Monae: Don't Keep Me Waiting
The Maniacs: Sweet Ladies (Instrumental)
Tony Cook & The Party People: On the Floor
Pushe: Don't Take Your Love Away
Sinnamon: Thanks to You
Fresh Band: Come Back Lover (Dub Mix)
Persia: Inch by Inch (reversed)
Powerline: Double Journey
Bruce Johnston: Pipeline
Logg: Dancing in the Stars
Logg: You've Got That Something
#394. gallery21a.rm
Live at Gallery 21, 1987
K.I.D.: Hupendi Muziki Wangu?! (You Don't Like My Music)
James Wells: True Love Is My Destiny
Exodus: Together Forever (Dub)
Change: Glow of Love

Ian Dury/The Seven Seas Players: Spasticus Autisticus(Version)

Mike T: Do It Any Way You Wanna
Don Ray: Standing In The Rain
General Johnson: Can't Nobody Love Me Like You Do
Trussel: Love Injection
#406. frankiebmx.rm [missing first track],
33. frankie6.rm [partial],
1062. WBMX1985MickeyOliverFrankieKnuckles.mp3 [starts at 27:40; missing last 3 tracks]
WBMX, Saturday Night Dance Party 1985
Central Line: Walking Into Sunshine
Cheryl Lynn: You Saved My Day (edit)
Billy Ocean: Night (Feel Like Gettin' Down)
Willie Colón: Set Fire to Me

Marshall Jefferson and On The House: Move Your Body

Frankie Knuckles: You Can't Hide

Chip E.: Time to Jack

Persia: Inch by Inch
The Strikers: Inch by Inch (Instrumental)
Tamiko Jones: Can't Live Without Your Love
#481. frankie86.rm
Live at Sauers, Chicago, 1986
Chip E.: Time to Jack

Adonis: No Way Back (Instrumental)

Fingers Inc.: It's Over

Princess: After the Love Has Gone

Tullio De Piscopo: Stop Bajon

Janet Jackson: Let's Wait Awhile
Janet Jackson: Funny How Time Flies (When You're Having Fun)
Womack and Womack: Baby I'm Scared of You
#529. frankie1987.mp3 (Frankie Knuckles WBMX 1987),
158. frankie100.rm [partial]
WBMX 1987
One Way feat. Al Hudson: Music

Sterling Void: Take It Higher

Robert Owens: Bring Down the Walls

Philly Cream: Love Can't Turn Around

J.M. Silk: I Can't Turn Around

On the House with Marshall Jefferson: Ride the Rhythm (edit)

Colonel Abrams: Speculation (Woo Woo Version)

Frankie Knuckles: It's A Cold World

On The House: Pleasure Control

Harold Melvin and The Blue Notes: The Love I Lost
#561. frankiepp1984b.rm
Live at the Power Plant, 1984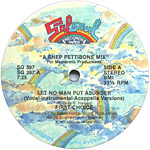 First Choice: Let No Man Put Asunder [echo effects at beginning]
Lefturno: Out of Sight
Convertion: Sweet Thing
One Way: Shine on Me (edit)

Jamie Principle: I'm Gonna Make You Scream

The Salsoul Orchestra: Ooh I Love It (Love Break)
MFSB: Love Is the Message/Martin Luther King Jr. acapella
Loleatta Holloway: Love Sensation
Power Plant, 1985
MFSB: Love Is the Message
Love Committee: Law and Order
Love Committee: Just as Long as I Got You
The O'Jays: I Love Music (edit)
Goody Goody: It Looks Like Love
The Three Degrees: Dirty Ol' Man
T.S. Monk: Stay Free of His Love

Klein & MBO: De-Ja-Vu

Dee Dee Bridgewater: Bad for Me (edit)
Kleeer: Keep Your Body Workin'
Harry Thumann: Underwater
Tia Monae: Don't Keep Me Waiting
#591. frankieanniv.rm
Power Plant 2nd anniversary, Dec. 1984
[same West End records medley as in mix 41]
Inner Life: Ain't No Mountain High Enough

Kikrokos: Life Is A Jungle (edit)

Fantastic Aleems: Get Down Friday Night
Jackie Moore: This Time, Baby
Serious Intention: You Don't Know
Jackson Five: Forever Came Today
David Joseph: You Can't Hide (Your Love From Me)
Billy Nichols: Give Your Body Up to the Music
Peech Boys: Don't Make Me Wait
Sparque: Let's Go Dancin'
Loose Joints: Is It All Over My Face
People's Choice: Hey Everybody (Party Hearty)
Forrrce: Keep On Dancin'
#815. frankieknucklesearly80sKevenA.rm
Chicago, early '80s
One Way: Shine on Me
Positive Force: We Got the Funk
Hydro featuring Lorna: I'll Make Your Day Tonight
The Strikers: Inch by Inch (Instrumental)
Persia: Inch by Inch
Machine: There But For The Grace Of God Go I
South Shore Commission: Free Man (edit)
Made In USA: Melodies (break)
Michael Jackson: Thriller (edit)
815. frankieknucklesearly80sKevenB.rm
Chicago, early '80s
Michael Jackson: Thriller (edit)
Sylvester: I Need You
Convertion: Sweet Thing
Convertion: Let's Do It
Gladys Knight and The Pips: When You're Far Away
Jean Carn: Was That All It Was
Gwen Guthrie: It Should Have Been You
Friday Night Jams, WBMX 1980s
On the House with Marshall Jefferson: Ride the Rhythm (Ron Hardy Mix)

White Knight: White Knight Jacks

Kajsa: Try, Try Again (Mansion Mix)

Jungle Wonz: The Jungle

Ragtyme feat. Byron Stingily: I Can't Stay Away

Carolyn Harding: Memories
Diana Ross: No One Gets the Prize (edit)
Diana Ross: Once In The Morning
The Trammps: Can We Come Together
Live at the Power Plant, mid-1980s
Marshall Jefferson and On The House: Move Your Body

First Choice: Doctor Love
Billy Paul: Only the Strong Survive (edit)
Nick Straker Band: A Little Bit of Jazz

Master C & J: Dub It

Diana Ross: No One Gets the Prize (edit)
Ashford and Simpson: Found A Cure
Cleavage: Barah
The Trammps: Disco Party (edit)

J.M. Silk: I Can't Turn Around
Live at the Power Plant, mid-1980s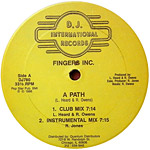 J.M. Silk: I Can't Turn Around

Jimmy "Bo" Horne: Spank/The Whispers: And the Beat Goes On/First Choice: Love Thang [medley; same as frankie102.mp3 track 1]
First Choice: Let No Man Put Asunder (edit of Disco Madness remix)
Visual: Somehow, Someway
South Shore Commission: Free Man (edit)
Phreek: Weekend
Phyllis Hyman: Old Friend

Fingers Inc.: A Path

/sound effects/Virgo: Go Wild Rhythm Trax A1
Billie: Nobody's Business
Live at Belmont Ave. Beach Gay Pride Day (live mic), 1985
Serious Intention: You Don't Know
Made In USA: Melodies (break)

Jamie Principle: Your Love

J.M. Silk: Music Is The Key

Visual: The Music Got Me
The Dells: Get on Down (edit)

Klein & M.B.O.: Dirty Talk

Alexander Robotnick: Problèmes D'Amour

Chip E.: Time to Jack

Cymande: Bra (break)
Live at Belmont Ave. Beach Gay Pride Day (live mic), 1985
Phreek: I'm A Big Freak (R•U•1•2)

Frankie Knuckles: Baby Wants to Ride

Black Ivory: Mainline (break)
Harold Melvin and The Blue Notes: The Love I Lost
Teddy Pendergrass: You Can't Hide From Yourself
beats

J.M. Silk: I Can't Turn Around (unreleased version)

First Choice: Let No Man Put Asunder
Live at the Power Plant, 1983
Shining Star: The Stranger
Montana Sextet: Who Needs Enemies (With a Friend Like You) (Instrumental)

Klein & M.B.O.: Dirty Talk

Rare Essence: Disco Fever (edit) [samples over top]
Dee Dee Bridgewater: Bad for Me (edit)
Thelma Houston: I'm Here Again (edit)
Two Tons of Fun: I Got the Feeling

Yello: Bostich

Persia: Inch by Inch (edit)
First Choice: Let No Man Put Asunder (edit)
Live at the Power Plant, 1983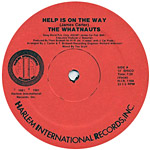 First Choice: Let No Man Put Asunder (edit) [samples over top]
Phreek: Weekend
NYC Peech Boys: Life Is Something Special (acapella)
Donna McGhee: It Ain't No Big Thing [echo effects]
The Whatnauts: Help Is on the Way (break)
Loleatta Holloway: Hit and Run (1988 Remix)
Liquid Liquid: Optimo
Alessandro Novaga: Eletronic Drums [sic] Fusi Four
Gichy Dan: Cowboys and Gangsters
1984
Tamiko Jones: Can't Live Without Your Love
Frankie Goes to Hollywood: Two Tribes
Thelma Houston: You Used to Hold Me So Tight (Dub Version)
Frankie Goes to Hollywood: Welcome to the Pleasuredome
Candi Staton: Victim
Phyllis Hyman: You Know How To Love Me
WBMX, Chicago 1986
Womack and Womack: Baby I'm Scared of You
Positive Force: We Got the Funk

House People: Godfather of House

Cultural Vibe: Ma Foom Bey (Special ZZB Version/Rhythm Version)

Adonis: No Way Back

The Rude Boy Farley Keith: Give Your Self to Me

Subject: Celebrate (Pt. II)
First Choice: Let No Man Put Asunder (edit of Disco Madness remix)
Jamaica Girls: Need Somebody New

J.M. Silk: I Can't Turn Around

/First Choice: Let No Man Put Asunder acapella
Friday Night Jams on 102.7FM WBMX 10/31/86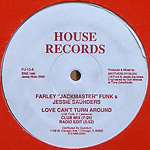 Sister Sledge: Lost In Music (Special 1984 Nile Rodgers Remix)

House People: Godfather of House

Robert Owens: Bring Down the Walls

Sleezy D.: I've Lost Control

Marshall Jefferson: Destination [unreleased]

Sweet D: Turn It

Farley "Jackmaster" Funk: Love Can't Turn Around

Raww: Don't You Try It
Goody Goody: It Looks Like Love

Mario Reyes: What Ever Turns You On

Marshall Jefferson: Move Your Body

Raz: Baila (Razzmatazz)

El DeBarge with DeBarge: You Wear It Well
Live at Gallery 21, 1987
Ralphi Rosario: You Used to Hold Me

First Choice: Let No Man Put Asunder (Frankie Knuckles Mix)

Thompson & Lenoir: Can't Stop the House (Instrumental)

Rhythim Is Rhythim: Move It

Risque III: Don't You Know

Rhythim Is Rhythim: Nude Photo

House Gang: Workin My Body

Caroline Crawford: Coming on Strong
A Taste of Honey: Boogie Oogie Oogie
Harold Melvin and The Blue Notes: The Love I Lost
Love Committee: Just as Long as I Got You
WBMX, 1985-86 [Bad Boy Bill up to 14:10]
J.M. Silk: I Can't Turn Around

Bruce Johnston: Pipeline

The Cage feat. Nona Hendryx: Do What You Wanna Do

Razz: Kill Yourself Dancing

Liaisons Dangereuses: Peut Être ... Pas

Yaz: Situation (Dub Version)

J.M. Silk: I Can't Turn Around (House In E-flat minor)

On the House with Marshall Jefferson: Ride The Rhythm (Frankie Knuckles Remix)

Sterling Void: Take It Higher (Dub Mix 1)

Matt Warren: The Way to My Heart

Robert Owens: Bring Down the Walls

Frankie Knuckles: You Can't Hide

Ragtyme feat. Byron Stingily: Can't Stay Away

On The House: Pleasure Control

Magnifique: Magnifique (Part 2)

Stephanie Mills: You Can Get Over
#1467. FrankieKnuckles112186WBMXdeephousepage.rm
Saturday Night Live Chicago Dance Party - WBMX 11/26/86
Loleatta Holloway: Dreamin'

Matt Warren: Way to My Heart (Chicago House Mix)

Farley "Jackmaster" Funk: Love Can't Turn Around

Billy Paul: Only the Strong Survive (edit)

Sterling Void: Take It Higher

Frankie Knuckles: You Can't Hide

My Mine: Hypnotic Tango (87 Powerhouse Mix)

Bumblebee Unlimited: Lady Bug (Remix)

Master C & J: Dub It
Counting Deep (courtesy of Marcus Chapman), 1985
Peter Jacques Band: One Two Three (Counting On Love)
AKB: Stand Up, Sit Down
Cory Daye: Green Light
[sound effect] Fantasy: You're Too Late
Harold Melvin & The Blue Notes: Baby, You Got My Nose Open (edit)
Phreek: I'm A Big Freak (R•U•1•2)
Loleatta Holloway: Hit and Run
Loleatta Holloway: Runaway
Double Exposure: My Love Is Free
Claudja Barry: Sweet Dynamite
Double Exposure: Ten Percent
The Salsoul Orchestra: Magic Bird of Fire
The Dells: Get on Down (edit)
Lenny Williams: You Got Me Running (edit)
Front Line Orchestra: Don't Turn Your Back On Me