Uncharted Audio, 2012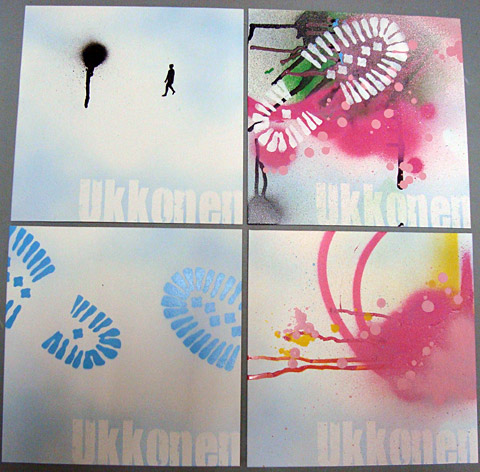 I missed Ukkonen's last two critically acclaimed EPs for Uncharted Audio, but his first full-length immediately stood out as something special. This Finnish producer combines house and techno beats with IDM aesthetics in an unusually sophisticated fashion.
Despite its name, "Three from the 4223" is comprised of two distinct movements. In the first, broken beats and jazzily dancing keys hearken back to Warp Records' golden age. The second movement has a tech house vibe, contrasting a hard, speedy bassline with slow, gentle chords.
"Haukivesi Spirit" is more of a traditional techno track with fuzzy mid-octave strings climbing over a heavy kick drum. The break, however, is unique. All of the reverberation drops out, leaving a hard, dry groove. Snare hits double up like a DJ working two decks.
Returning to more of a house tempo, "Tellervo" is reverent, luxurious acid. Its structure is beautiful and intricate, making for a riveting nine minutes. "Humans, Knew in the Forest" begins with a complex bed of downtempo beats firing over shifting low notes. A hip-hop snare pattern emerges along with loosely melodic synths. Midway through, a new, uptempo movement fades in. Lush keys twinkle between channels over rich bass. Just as I start to float away on the hypnotic repetition, beats double and the bass takes off in a new direction. This is one gorgeous track.
The album concludes with another two-movement piece. "Seventy Three Days of Radiance" begins with a muted, almost dubby, beat which eventually becomes disjointed under long chords. After a rubbery bass solo, a new kick drum fades in. Descending notes provide a calming effect, reminding me of Blamstrain's Disfold LP. At the end, all that remains is a single note over the kick.
Whether this is a new producer or just a new guise, this music's depth suggests a true knowledge of and love for the past two decades of techno.