A Chicago Deep House Top Ten
The phrase "hi-tech soul" is most often associated with Detroit, but Chicago's much bigger house scene produced more than its share of basement masterpieces. It's easy to lose sight of the pure, underground tracks released between 1985 and 1992 amongst a sea of commercial dance acts and acid. Thankfully a re-interest in techno's roots has resulted in some long-overdue reissues. Here are my choices to illustrate the deep instrumental side of early house.
Mr. Fingers: "Mystery of Love (Dub Version)"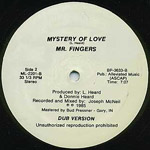 Alleviated Records, 1985
It's hard to narrow down my favorite Larry Heard tracks, yet his very first was also one of his sweetest. The dub version, also included on the Nuphonic compilation David Mancuso Presents The Loft, is spacey and beautiful, with ascending echoes over a smooth, unrelenting bassline. The effect is hypnotic and transcendent.
Mr. Fingers: "Can You Feel It"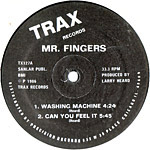 from "Washing Machine," Trax, 1986
An obvious choice, to be sure. Every track on this EP is beautiful, but best is the original, instrumental version of "Can You Feel It." It has just the right amount of melancholy emotion to make the dance floor a deeper place.
Virgo: "Free Yourself"
Trax, 1986
This short-lived collaboration between Adonis, Marshall Jefferson, and Vince Lawrence is one of the most beautiful Trax EPs. The title track's wavering strings would fit right in with Derrick May's Transmat releases.
Joe R. Lewis: "Love Mystery"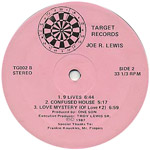 from "Love Of My Own," Target Records, 1987
Original copies of this EP fetch over $200 on eBay, but the key tracks were recently bootlegged (by the aptly named Booton Records). My favorite is actually "Love Mystery," with its swelling strings and child-like bassline. There's something pure and innocent about this one.
Laurent X: "12 A.M."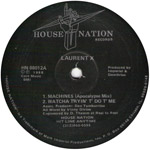 from "Machines," House Nation Records, 1988
While better known for its A-side, the dark acid-electro masterpiece "Machines," I want to focus on "12 A.M." Strings fall over not-too-low bass stabs and perfect analogue drums. It all flows seamlessly into "Drowning in a Sea of House," which is not quite as beautiful despite a fuller bassline. Perhaps the man screaming, "Help!" is too distracting.
Virgo Four: "In a Vision"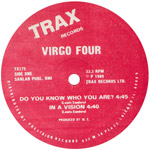 from "Do You Know Who You Are?" Trax, 1989
Everything about this track is beautiful, from the most delicate blips, to the lush melodic strings and ever-changing old-school percussion. The recent Belgian re-issue has criminally bad sound quality, but Radical Records licensed the EP when it first came out, and both the vinyl and CD issues sound great if you can find them.
Ron Trent: Altered States
from "The Afterlife," Warehouse Records, 1990
Thirteen minutes of luxurious yet lo-fi strings stretching into infinity. What more can be said?
3.2.6.: "Magic Fingers"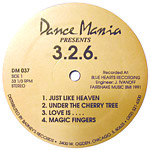 from "Just Like Heaven," Dance Mania, 1991
Listen to those synths sing! This would fit in with a Detroit set if it didn't sound so muffled. I have a copy that looks pristine, yet it still sounds like it was recorded to a cassette tape and the record scuffed with sandpaper. "Love Is…" is in the same vein, but even wonkier.
Brian Harris: "Wizdom"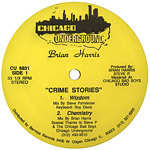 from Crime Stories, Chicago Underground, 1992
Something about the bassline on this one grabs me every time. The keys are hindered by recording quality, but there's a great moment half-way through when a new melody kicks in.
G Strings: "The Land of Dreams"
from The Motivation Songs, G Strings, 1990
A somewhat mysterious production, this was relatively unknown until recently. The bassline is wonderfully thick, the synths surprisingly delicate with their slight waver. All of the instrumentals on this EP are good, though it sounds like they were mastered direct from a cassette tape. Beware of bootlegs.