Still Music, 2012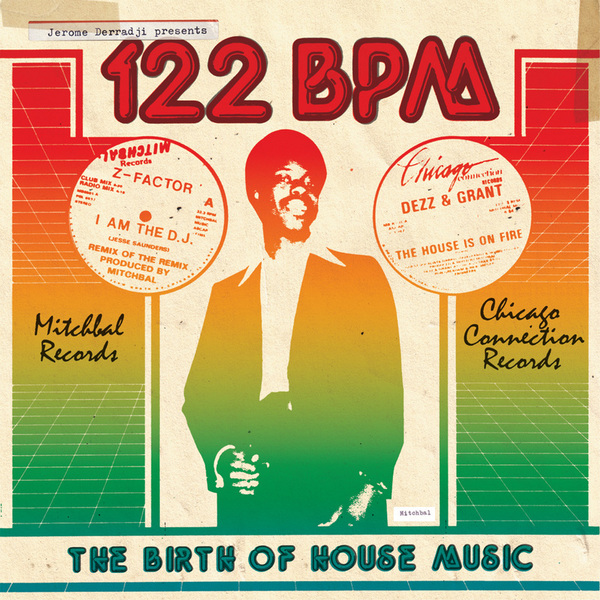 By now, most house music aficionados know the story of the first house record. Jesse Saunders, encouraged by his step-brother Wayne Williams, started DJing at teen clubs, culminating in the Playground. Inspired by DJ tools like Alessandro Novaga's Faces Drums and Mach's mysterious medleys, Saunders incorporated a Mattel Synsonics drum machine in his sets. Around this time he met Vince Lawrence, a young man determined to make records.
Lawrence's father, Nemiah Mitchell Jr., produced a couple of R&B 45s on his own label, Mitchbal. He gave Lawrence studio time for a graduation present, resulting in Z-Factor's New Wave single "(I Like To Do It In) Fast Cars" in 1983. That summer, Saunders and Lawrence recorded "Fantasy." Impatient that Mitchell still hadn't released their single, Saunders and Lawrence rushed out "On and On" on Jes Say Records in January 1984. That release, containing five Chicago beat tracks on the reverse, started a revolution. Local pressing plant owner Larry Sherman, seeing dollar signs, worked with Saunders and Lawrence to distribute a series of Precision Records releases, which would lead to the birth of Trax Records.
Meanwhile, Nemiah Mitchell Jr. released the remaining Z-Factor recordings and began searching for new artists. For the first time, his complete story has been told, thanks to this carefully curated 3-CD set from Still Music. In its liner notes (by Derradji and Infinitestatemachine's Tom Cox), Mitchell explains, "I stayed in the music business because I'm competitive. When Vince and Jesse left, I had to show them I wasn't in the music business just because of them." In 1986, Mitchell created Chicago Connection Records as a spin-off of Mitchbal and began releasing house records.
This collection's tracks range from hits to rarities. The unmixed discs begin with the label's greatest success, Jeanette Thomas' moody "Shake Your Body." Originally meant to be Libra Libra single, it was recorded with an amateur vocalist as studio time wound down.
One of the catchiest tunes here, "Out Of My Hands (Love's Taken Over)" by Unfinished Business, is actually a Frankie Knuckles remix of 1981 single by local disco group Omni.
Some tracks are noticeably raw. "When I Hear The Music," credited to Mitchbal & The Housemaster, was an unreleased test pressing Derradji dug out of Mitchell's collection. "The House Is on Fire" by Dezz & Grant is basically chanting over the simplest of synths. "Jackmaster" by Mr. Lee & Kompany features Mr. Lee as a hip-house hype man.
On the deep side is "Do That Da Stuff Dance Mix" by Mitchbal & Larry Williams, another previously unreleased track. A female vocalist vamps while a male voice repeats the song's title. Libra Libra's "I Am Music Instrumental" seems Larry Heard inspired, while "I Like It" combines sultry vocals with simple beats. The rolling bassline on Mr. Lee's "I Can't Forget (Vocal Mix)" is ahead of its time. Though it was issued by Trax Records, Mitchell owns the original masters indicating it was supposed to be a Chicago Connection Records release.
Also included here are several of Z-Factor's historic recordings, which reinforce house music's wide range of influences. The instrumental version of "Fantasy" combines synth-pop, disco, and rock elements. "I Am the DJ," featuring Jesse Saunders on vocals, breaks down into simple beats and handclaps. "(I Like To Do It In) Fast Cars" still works as a primitive pop record, but "I Synthesize" and "My Ride" are rough listens.
Jerome Derradji put together a solid old-school mix for disc one, featuring his own edits. It's no wonder these tracks, originally distributed by Importes Etc., found an immediate audience overseas. They capture the essence of Chicago house music—raw yet earnest, synthesized yet soulful, local yet international—dance music in its purest form.