Compost, 2005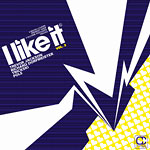 This compilation is an interesting concept. Four "music lovers," Output Records label-owner Trevor Jackson, musicians Stefan Betke (aka Pole) and Richard Dorfmeister, and DJ-duo Trickski, were each asked to pick three favorite tracks. The result is a wide variety of music, from obscure '80s club cuts to hip-hop, funk, and even solo piano. Included in the packaging are short questionnaire responses from each of the contributors. The queries are rather basic and are the same for each person (examples: "Number of groupies?" "Highest excess luggage at the airport?"). Often they elicit one- or two-word responses, none of which are particularly enlightening. It's too bad there wasn't space for more in-depth interviews on these men's musical backgrounds. That said, here's my take on their choices.
First up is the dubby "Baby I Love You So" by Colourbox. This Augustus Pablo cover features a slew of silly samples reverbed over a deep bassline. Lorita Grahame's sweet vocals dissolve into echo at the end. Julian Jonah's "Jealousy and Lies" is an early British house track with touches of Detroit production. It's dark and fun, but Jonah's no Colonel Abrams. The last of Trevor Jackson's picks is "(The Echo of) Frozen Faces" (listed on the compilation with a misplaced the), an obscure German club track by Propaganda. This ten-minute 12-inch mix features free-jazz saxophone leading up to synthpop vocals and a funky bassline break about halfway through. This is one I would actually play in a DJ set.
Pole's choices are a little more out-there. "Monster Magee, King of the Seas" by David Thomas is a trippy novelty track that has me hitting the skip button. I wonder if Betke just chose it for its obscurity. Likewise, "Do the Digs Dug" by The Goats is an obscure hip-hop track from 1992 that is best left buried. The rappers have a Beastie Boy style, and a high-pitched "Mission Impossible" theme makes the track even sillier. Finally, Pole chooses "Grasping Claw" (mispelled as "Crasping" on the compilation) by Headset. This is actually a wicked track, with a rap in Japanese (and singing in English) by Lady Dragon over slick electronic production.
Richard Dorfmeister reaches even further afield. He begins with "The Air from Other Planets" performed by Austrian pianist Friedrich Gulda. It's a strange, mesmerizing piece. "African Queen" by Allez Allez is a groovy, laid-back tune with some obnoxious scatting. Lastly Can's "Shikako Maru Ten" is a short slice of funky rock.
Last of the programmers are Trickski's Daniel Becker and Yannick Labbé. They pick "Starting Over" by Walt J (listed inside as "Let's Start All Over"!), an old Detroit techno tune; Elbee Bad's "Just Don't Stop the Dance," a dated yet dramatic house track; and the uplifting, electronic "Hydraulic Pump" by P-Funk All Stars. Unfortunately all three seem like they were mastered from vinyl. "Hydraulic Pump" suffers most, sounding muffled and noisy.
These selections are presented un-mixed, and most seem to be taken from high-quality sources. As a bonus, Trickski's club track "Hormony" is tacked on the end. While this compilation is probably too basic for crate-diggers, it should appeal to fans of the participants, offering a small window into their musical influences. I just hope the next volume is a little more careful with the accuracy of the tracklist!