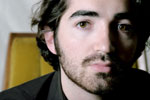 It's a feature that was nearly a year in the making. Sam Valenti IV, Ghostly International's founding spirit, agreed to an email interview in February. Gridface finally sent questions in June, and Valenti replied last week.
Jacob: Legend has it you founded Ghostly International from your dorm room at the University of Michigan. What inspired you to start your own label?
Sam: A lack of labels that were doing what I thought was necessary to help get this music into more hands, especially in the US. Just wanting to provide some different, vibrant output for the marketplace.
What kind of music were you listening to back then?
Hip-Hop, IDM, House, '70s singer songwriter music, techno.
Do you create any music yourself?
No, I have made beats but that's all they are, just wasteful, meaningless beats. I hear too much music to ever think anything I make has any merit whatsoever.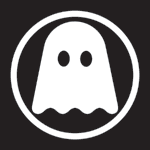 Ghostly has a strong visual presence. Who are your designers?
I work with a handful of great artists. Michael Segal created the BoyCatBird mascots and has done some covers and most of our campaigns; Will Calcutt is a master designer and photographer. Their work comprises the majority of our covers, as well as Michael Doyle and Doug Coombe. Artists who understand their own style as well as the label's and aren't afraid to bend it.
How did you come up with Ghostly's name?
Ghostly International is the Everywhere Nowhere Company.
How do you usually discover your artists?
Usually through friends or other artists. Usually a personal link. I've only signed one true demo in the mail (Cepia from Minneapolis).
Tell me about Spectral. It seems a lot more dance-oriented. Has it been getting a lot of DJ support?
Yes, Hawtin, Magda, Herbert, Trevor Jackson, etc. Dance music will always be integral to the Ghostly aesthetic, as we started as a dance label. Spectral is about jacking dark music and we get to work with some great artists.
How do you feel about the proliferation of MP3 file traders online? Do you have any plans to offer downloads a la Warp's Bleep?
This was a bleak question a year and a half ago. Now it's positive—there are legal ways to download our music and it's great. We offer MP3s through Bleep, iTunes, Sony Connect, and Beatport.
What keeps you excited about publishing music?
I suppose because music represents belief to people. It's about real things when it's good and it makes people's lives better. There is an incredible amount of electronic music out there and I feel good that we are helping to change people's misconceptions about it.
What's your vision for the future of Ghostly?
To release more music from some the most important artists around, to challenge the idea of "electronic music" in the public sphere, and to inspire people to do their own thing and get on with it.