n5MD, 2005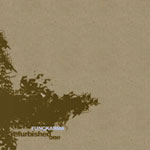 While I'm a big fan of the Funcken brothers and their many projects, I never knew they were such prolific remixers. In fact, many of the mixes on this compilation (the first of at least two volumes) were previously unreleased or rare. Thank goodness they've finally seen the light of day. These are beautiful interpretations of pieces by a variety of well-known artists.
First up is an atmospheric, multi-layered version of "Hayfever" by Speedy J. Funckarma add bass and distort the original industrial sounds while retaining their rhythm. The result is a dramatic mix that has me envisioning a spaceship sweeping through the cosmos. "Nipponnized" uses the sounds of traditional Japanese instruments via the Shingetsu Ensemble. Funckarma adds beats and subtle computer manipulation for an intoxicating experience.
Another stand-out mix is "Fat Camp Feva" by Funkstörung featuring Test and Non Genetic. Scratches and horns claw thick upright bass while the MCs rhyme. The Funckarma version of "Duuster & Donker" by Duuster hides squelchy 303 acid behind synth sweeps and flute stabs. It's as funky as it is beautiful. On the remix of "Love Here" by Mr. Projectile, vocals are stuttered, beats become increasingly complex, and a deep bassline ties everything together. Finally, the mix of Plaid's "Cold" is positively frigid. Disjointed parts start to coalesce just as the track fades out.
I've just skimmed the surface of the fourteen mixes in this collection. The Funcken brothers are superb collaborators, so I hope this new channel for releasing remixes inspires them to create even more.