10 Essential Releases
IDM began in the early nineties as a British response to Detroit techno (and especially to Carl Craig's varied beats). The melding of Detroit dance soul with cerebral prog. rock and classical influences created a distinctive sound that's since been lost. Here's a list of seminal long-players which capture that early "intelligent" feeling.
The Black Dog: Book of Dogma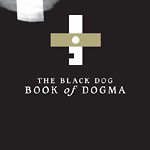 Soma, 2007
This is a brand new re-issue of the old GPR compilation Parallel, which encompasses two early EPs: Parallel Squelch from 1991 and Vanttool from 1992 (as well as a couple of clubby tracks from the VIR²L Remix EP). In their early years, The Black Dog were Ken Downie, Ed Handley, and Andy Turner. Handley also recorded as Balil, most notably on the ART 1 EP, and Handley and Turner were (are) Plaid. This seems to be where it all started—these three guys were already making lush, trippy records while the rest of the British scene was all techno and acid house. As an added bonus, this release includes The Black Dog's first three self-published EPs from 1989 and 1990.
Various: Artificial Intelligence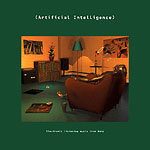 Warp, 1992
It's impossible to over-emphasize the influence of this compilation. It features early tracks by Richard James (as The Dice Man), Autechre, The Orb's Dr. Alex Paterson, Black Dog Productions (Downie as I.A.O.), and Musicology (aka B12). This was a British electronica manifesto. While it apparently didn't sell all that spectacularly, it did introduce IDM to home listeners the world over.
The Aphex Twin: Classics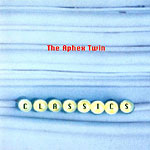 R&S, 1994
This collection nicely summarizes Richard James' early work, containing the 1992 EPs Digeridoo and Xylem Tube in their entirety, the title track from the first Analogue Bubble Bath EP, "Metapharstic" off the Mayday compilation, and two Aphex Twin mixes of Mescalinum United tracks. Most of these cuts are very dark, with hard beats and brooding minor keys. Only "Polynomial-C" and "Analogue Bubblebath 1" are truly uplifting.
Caustic Window: Compilation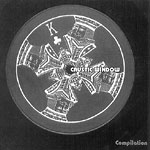 Rephlex, 1993
This is a compilation of three famous EPs: Joyrex J4 and Joyrex J5 from 1992 and Joyrex J9 from 1993. On these early tracks, published on the label he co-founded, Richard James manages to infuse the hardest, most industrial beats with hints of vulnerable melody. There's lots of punishing distortion, but "Cordialatron" and "On the Romance Tip" are surprisingly beautiful.
Reload: Evolution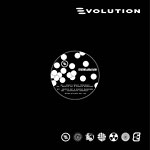 Evolution, 2006
This is the only release here not available on CD, but these EPs can be downloaded in MP3 or FLAC format from BLEEP. Reload was originally just Mark Prichard, but for his second EP, he began a fruitful collaboration with classically trained pianist Tom Middleton (who was fresh off working with Richard James on the first Analogue Bubblebath). Evolution compiles The Reload EP and The Autoreload EP from 1992 and The Biosphere EP from 1993. These highly influential tracks range from hard acid to cinematic beauty. In 1992, Middleton and Prichard also released The Keongaku EP as Global Communication. It is included in the bonus tracks on the recent reissue of 76:14.
AFX: Analogue Bubblebath 3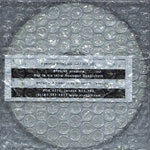 Rephlex, 1993
By now you've realized there's a lot of Richard James on this list. In the early nineties, James was at his most prolific. Like the Caustic Window EPs, these compositions mix cold rave beats with delicate melodies. ".000890569" famously features a vacuum cleaner. My favorite track, ".942937," is reminiscent of James' ambient works.
Aphex Twin: Selected Ambient Works 85-92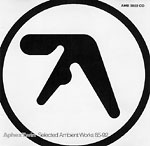 Apollo, 1993
Speaking of which, this album, while less famous than its follow-up on Warp, is a beautiful selection of moody, subdued compositions. This marks the transition from dance floor to home listening. Most of these tracks have beats, but the focus is on softer sounds and experimentation.
Polygon Window: Surfing On Sine Waves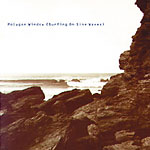 Warp, 1993
The fifth and final full-length from Richard James in just two years, and it's another essential! From the unrelenting kick drum and metal clangs of the techno single "Quoth," to sinister robotic voices on "UT1-dot," squelchy 303 acid on track 7, and the quiet ambience of "Quino-Phec," James continues to show his range. Only a couple of the dance tracks seem dated.
Black Dog Productions: Bytes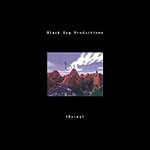 Warp, 1993
The Black Dog's three members exercised their aliases on this faux compilation of new material. All of these tracks were ahead of their time. Plaid's "Object Orient" sets the perfect tone with deep, pulsing bass, disco samples, and chimes. "Caz" and "Jauqq" by Downie's Close Up Over are the most beautiful of the bunch, both sounding very late-nineties. There's already that distinctive Black Dog sound: creative melodies, innovative synth use, and a touch of soul.
Autechre: Incunabula
Warp, 1993
The album that inspired a thousand imitations. Autechre introduced the "crunchy" beat and a glitchy melodic style which has, unfortunately, taken over IDM to the exclusion of most everything else. But a lot of us will never forget the first time we heard the confident complexity of "Kalpol Introl" and the thick basslines, flittering keyboards, and hidden voices that follow. It was a sound which seemed to come out of nowhere, and it shows how far IDM evolved in a mere three years.
Further Listening
Beaumont Hannant: Basic Data Manipulation (Tastes and Textures Vol. 2) (GPR, 1993)
µ-Ziq: Tango N' Vectif (Rephlex, 1993, 2001)
Plaid: Trainer (Warp, 2000)
Reload: A Collection of Short Stories (Infonet, 1993)
VA: B12 Records Archive Volumes 1-4 (B12, 2008-2009)