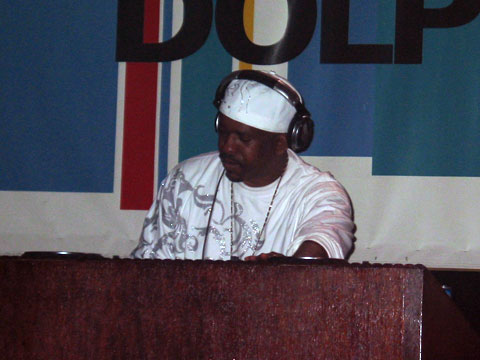 Last night long-time house producer Craig Loftis played a lengthy set for no cover at Green Dolphin Street, a Chicago jazz club. (Unfortunately, Frankie Knuckles, who was scheduled to play, canceled due to illness.) The crowd was diverse, but mostly older and dressed to the nines. (Undoubtedly many of the same people will attend tomorrow's Chosen Few Picnic.) The sound system was loud but clear, spread out over four rooms with three bars.
Encouraged by hundreds of appreciative dancers, Loftis mixed uplifting disco-tinged vocal tracks with deeper fare. Frankly, I didn't recognize most of the newer house cuts, but most of the crowd definitely did. Classics included Chaka Khan's "I'm Every Woman" and South Shore Commissionn's "Free Man." There's nothing like hearing Philly soul on a huge system.
Around one A.M. Loftis dropped "Strings of Life" as a line built up outside. It was the best vibe I've gotten from a club in ages.