This is the fifth and final part of a series examining the roots of house music.
House and hip-hop were both inspired by a disco innovation—playing breaks. In the seventies, New York DJs started making edits of singles so they wouldn't need two copies to extend the music. They soon discovered how well dancers responded to extended instrumental sections. When the 12-inch single was born, it gave producers room to experiment. By the late seventies, some DJs were playing just parts of favorite 12-inches to work up their dancers.
Most dance fans are probably familiar with Isaac Hayes' "I Can't Turn Around," which served as the basis for two Chicago house hits. Here are some of my favorite (more obscure) breaks Chicago DJs liked to spin.
Made in USA: "Never Gonna Let You Go"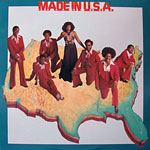 De-Lite Records, 1977
"Melodies" was probably this group's most popular single, but I like "Never Gonna Let You Go" better. It's funkier, it's an album cut, and on a certain Ron Hardy mix, the crowd roars when he drops it.
Bunny Sigler: "By The Way You Dance (I Knew It Was You)"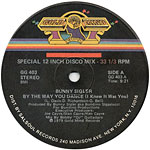 Gold Mind Records, 1979
Sigler led Instant Funk and was responsible for a number of Philadelphia International hits. On this solo record, a high-energy arrangement breaks down to slow bass-heavy funk, and a request to get "buck naked."
Tasha Thomas: "Shoot Me (With Your Love)"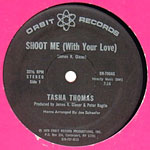 Orbit Records, 1978
The bulk of this track is pretty cheesy, but the bells in the break are hip-hop- and house-friendly. The horns are pretty sweet as well.
Kikrokos: "Life Is a Jungle"
Polydor, 1978
Most of this arrangement is embarrassingly dated, but a few bars of synthesizer in the middle make you forget about it all. Even though this disco LP was released in 1978, it perfectly captures a house/techno aesthetic.
The Chi-Lites: "My First Mistake"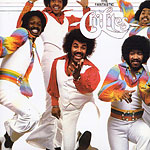 Mercury, 1977
Obviously a Chicago group by its name, these guys were local favorites throughout the seventies. You needed the album version of this 45 to get its great break.
Black Ivory: "Mainline"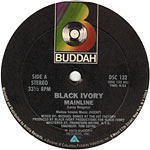 Buddah Records, 1979
Leroy Burgess wrote and sang for this lush production, which breaks down to a new refrain and a huge beat. Check out the background scatting as well.
Billy Paul: "Only The Strong Survive"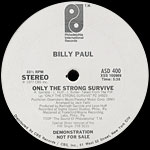 Philadelphia International Records, 1977
Another great Philly production, with a 12-inch that was promo-only. Chicago jocks would pick this up near the end for a great build-up.
The Originals: "Down To Love Town"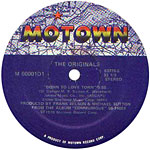 Motown, 1976
One of Motown's first 12-inches, this was issued with a couple of different B-sides. The break has been sampled to the point of cliché thanks to its classic disco beat.
Martin Circus: "Disco Circus"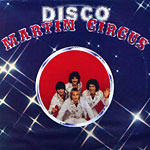 Disques Vogue, 1978
Perhaps the king of all disco breaks, the entire original track clocks in at fourteen minutes. Once again, it's the synths that helped this one fit into a house set.
Nightlife Unlimited: "Peaches & Prunes"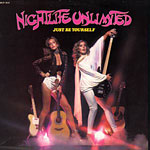 Uniwave, 1980
Frankie Knuckles and Ron Hardy both made their own edits of this obscure album cut. The Hardy one (featured here) uses just the tiniest snippets.