Detroit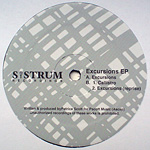 As the summer music season ramps up, I've already come across some nice singles. First up, the Excursions EP by Patrice Scott on Sistrum Recordings features a slow-building deep house groove, with clipped bass, unrelenting snares, and old-school techno blips. That's just the title track. "Callistro" is great for home listening, with reverberating chords and laid-back keys. The "Excrusions (Reprise)" is deep and beatless, with shades of "Pacific State." Chimes sprong away off-kilter. More, please.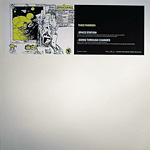 I haven't seen much mention of the latest Theo Parrish 12-inch (on Sound Signature, of course). Omar-S is credited with "sound selection arrangement" on "Space Station." The resulting production is more techno than most Parrish productions, starting with beat-less space bells (beautiful enough to bring tears to your eyes), then transforming into something gritty and tracky. Around the seven minute mark, a chunkier beat and some weird effects make for a real mind warp. "Going Through Changes" sounds a bit like the overplayed "Synthetic Flemm" but with quirky, simple vocals by Danny Banks. Come to think of it, it has a lot in common with the latest Dam-Funk single.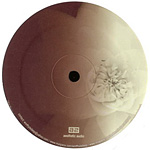 While I've been collecting all of the Aesthetic Audio releases thusfar, they tend to be better-suited to club use than to home-listening. Moments In Rhythm Vol. 1 by label head Keith Worthy is strong, though. True to its word, "Deep Sea (The Original Deepstrumental Mix)" is deep, with a repeating keyboard riff, spacey bleeps, and big kickdrums. The "Beats For Dayz Mix" adds to the live mix feel with additional bass and percussion. "Lost In Sound" is more my style, with chords to die for at the beginning and end, and industrial percussion through the middle.
Chicago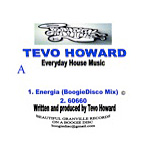 Someone kindly slipped a new Tevo Howard white label into my latest Discogs order. "Everyday House Music" (BGR-006) on Beautiful Granville Records features an unnecessary edit of said track from "Without Me." (The "Extended Original Mix" is truly great.) Among the new material, "Energia" is decent, with a morphing synth pulse and a single-chord drone. Around three minutes in a new synth riff takes over. It's elegant if a bit too simple. "60660" has an unusual acid pattern that's joined by chimes. On the flip, "Frequent Digitals" and "House Mood Swings" have charming old-school basslines, but neither is given enough time to really develop.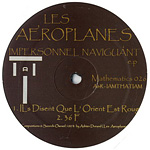 Since my interview with Jamal Moss, there have been three new singles on his label, Mathematics Recordings. The Impersonnel Naviguant E.P by Les Aeroplanes is simply amazing. "Ils Disent Que L' Orient Est Rouge" is my favorite cut, with funky, jazzy synths and strange vocal samples ("soul power," "romance and beauty… aviation"?). It's as though an unknown left-field New Wave disco track was pulled right from the eighties. Seriously, where did he find this? "36 F" is more abstract, but too short. "Impersonnel Naviguant" seems like a cross between French disco and Kraftwerk, while "Trajectoires" is French through and through, with a great spacey ending. This is one unique-sounding single.
On the acid tip, Steve Poindexter presents Andreas Gehm and his My So Called Robot Life E.P. All of the tracks are spooky and moody, which works for sexy samples but not so much for the Martin Luther King, Jr. ones. A Prescription Of Love E.P. by Marcello Napoletano is lo-fi but lush deep house with odd samples. It's on the verge of being great. Also on the way is a new Jack-FM 7-inch by Jamal as The Sun God. Knowing his previous releases in the series, it's likely to be good gritty fun.