Oliverwho Factory: "Solitaire"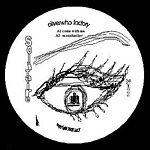 Madd Chaise Inc, 2008
This one's from March, but I just caught up with it. My favorite track, "Come with Me," starts with an industrial beat—think Polygon Window "Quoth." Lush Detroit synths join in with the chorus, making for the perfect introduction to a night of deep tracks.
Omar-S: "The Further You Look the Less You Will See"
FXHE, 2008
Despite its popularity, "Psychotic Photosynthesis" never struck a chord with me, but I find the bass on the title track here incredibly beautiful. The synth line is almost classical.
Unknown: "BBQ" / "Genie"
Thriller, 2008
Falling somewhere between Soundhack and Newworldaquarium, this edit project from "a group of well-known South London producers" fits right into the recent wave of eighties-groove-inspired, downtempo, lo-fi house tracks. The B-side is my favorite. Bell-like synths loop in a haze of cassette tape distortion with deep new bass and the sung phrase, "Your wish is my command." Pretty tasty.
Louis Guilliaume: Soulpoint II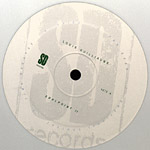 SD Records, 2008
This is the second of two recent singles by Guilliaume. "For Ever" features cut-up disco over a hard, house beat. Near the beginning the reverb builds then breaks, allowing a glimmer of the sampled tune to shine through. The rest of the track is almost too intense. "Time Relapse" is perhaps more playable, with warm bass tones and analogue-ish synths. Some of the noises two-thirds of the way through verge on industrial. "Cairo" is a low-key, semi-melodic, neo-Detroit track, providing the perfect wrap-up.