Autechre: Peel Session 2
Warp, 2000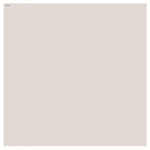 There's been nary a beep from Autechre in a while, and in fact their latest offering, Peel Session 2, was recorded in August, '99. Nonetheless, this four-track EP from John Peel's radio show is a gorgeous smattering of melodies and unique sounds. "Gelk" is all dubby basslines and melodic bells which gradually disintegrate at the end, as recent Ae tracks are oft wont to do. "Blifli" is abstract in the EP 7 vein. I'm still having trouble following this latest development in the Autechre aesthetic, but like many of their seemingly inaccessible compositions, this one grows on you. Here rhythmic eccentricities are punctuated by little vocal snippets.
"Gaekwad" sounds like a malfunctioning wind chime at first, but then the notes sort into a neat melody and a very serious bassline kicks in. It sounds like Autechre took some cues from Miami on this one (or perhaps it has more to do with recording's mastering). There's some manic giggling towards the end, which, unfortunately, is an overused effect by now. Finally, "19 Headaches" is another parabola of random scales which slowly develop into loose sonic structures.
It probably should be mentioned that John Peel made up the track titles on this one, since the originals were lost for a while before the show aired. If you're an Autechre fanatic like I am, this release is a must. If you're just a beginner, you probably want to start with one of Ae's full-lengths before moving up to their recent, more esoteric work.