Los Hermanos at Sonotheque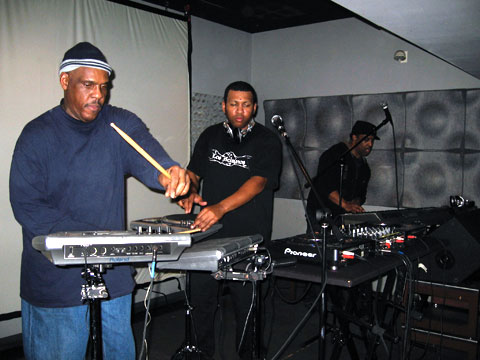 Last night Underground Resistance collaborators Los Hermanos put on a great show at Sonotheque. Detroit artists seem to have a knack for creating a live band experience. The guys played a tight, continuous set just over an hour long with lots of hand and stick drum pad percussion.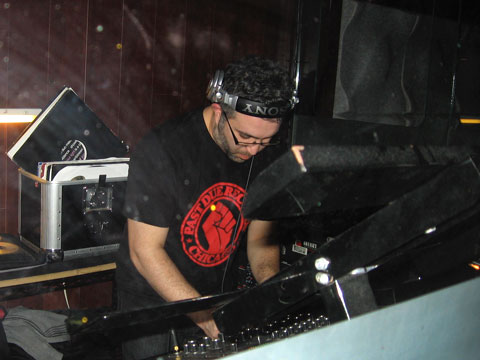 It was easy to dance to Gerald Mitchell's lush synth lines and playful improvisation. The stand-out tracks for me were "In Deeper Presence," "Central Nervous System," and, of course, "Jaguar." The group had wonderful camaraderie and energy, though it was a chilled-out crowd. Los Hermanos closed out the club with no time for an encore, but I'm sure I wasn't alone leaving with a warm feeling.