Africa Hi-Fi 5-Year Anniversary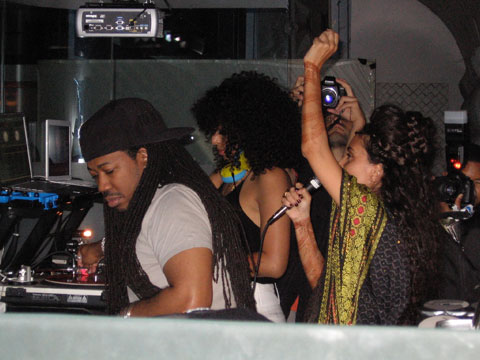 My friends and I had a blast at Africa Hi-Fi last night. Ron Trent is smooth as can be. His selections were joyous and beautiful. If you're tired of the same old four-on-the-floor beat, this is the night for you. Rhythms and tempos were varied with African drums, some obscure eighties grooves, jazz-funk, and even a little reggae. Photogenic DJ Rashida played a fun set as well, mixing Radiohead into African-flavored house into digital dancehall.
There was a great crowd at Sonotheque. People were actually there to dance, not to stand around looking serious. Sonia Hassan blessed the dancefloor with incense while images of Egypt played across the video screens. This is a club night as it should be. I firmly believe the future of house lies in simply playing great music.